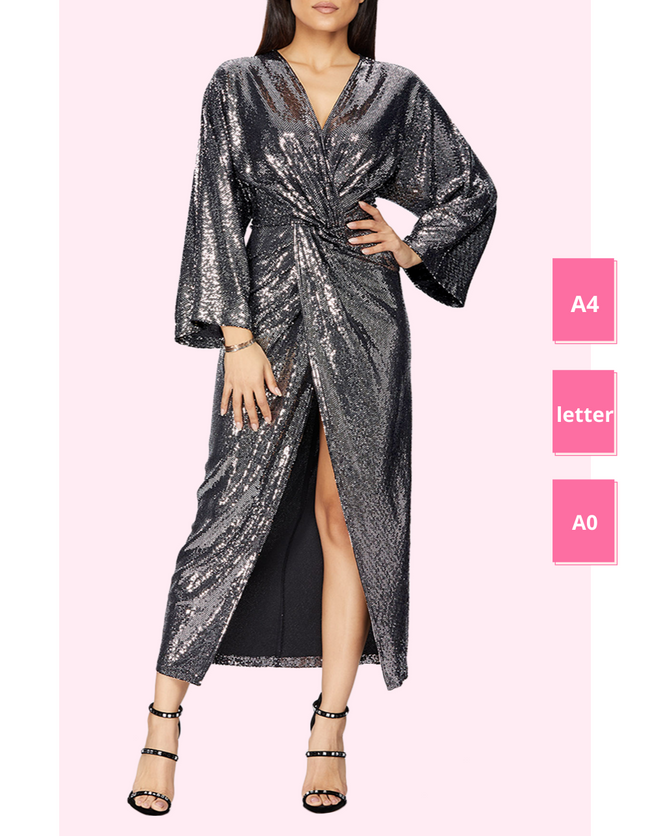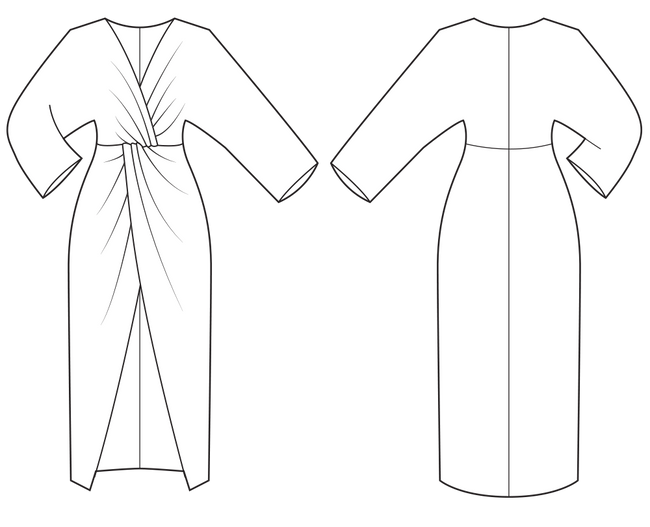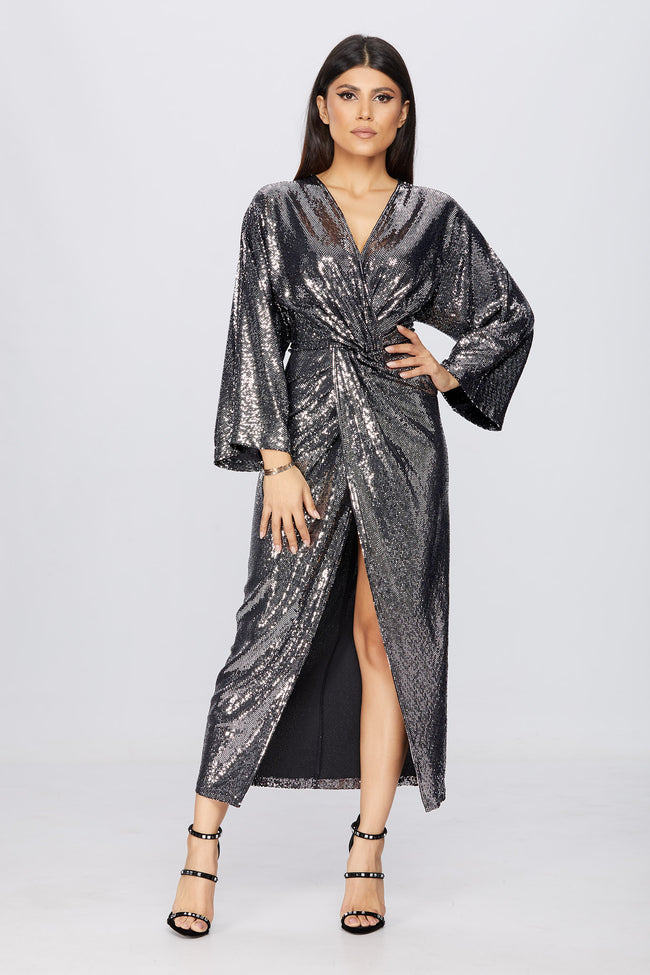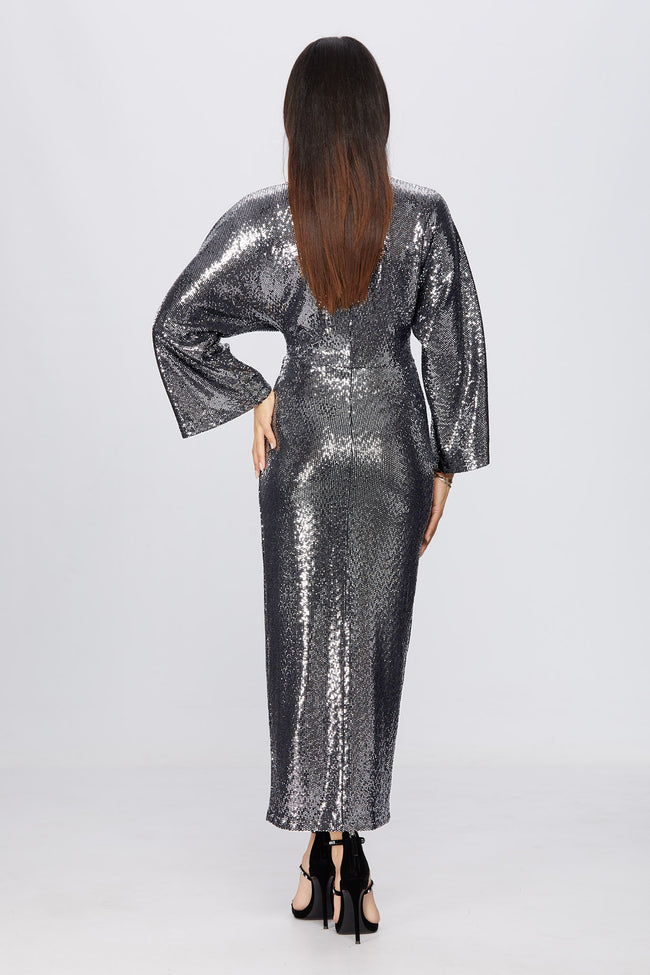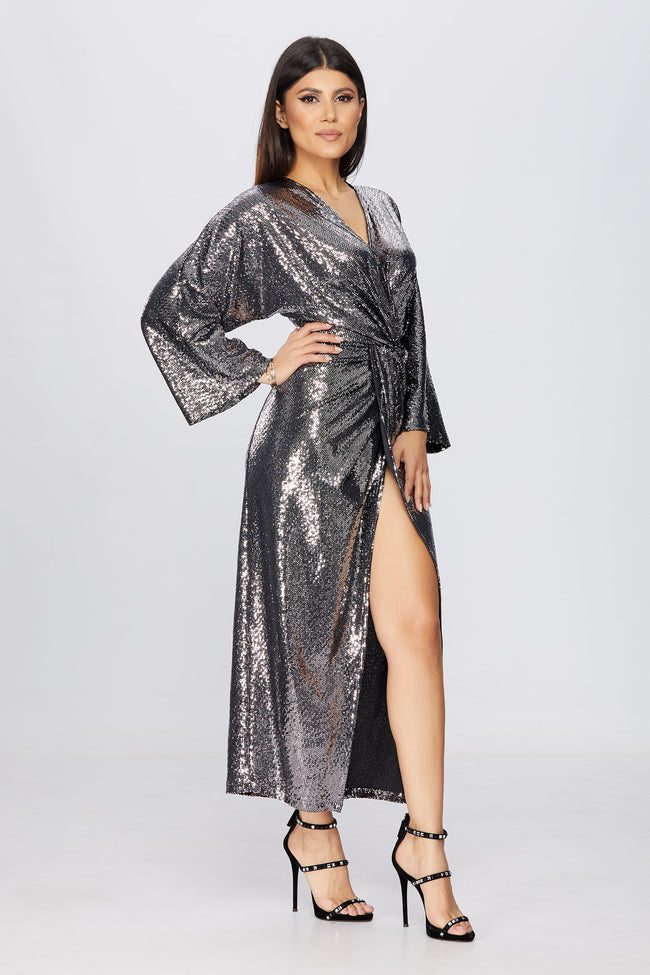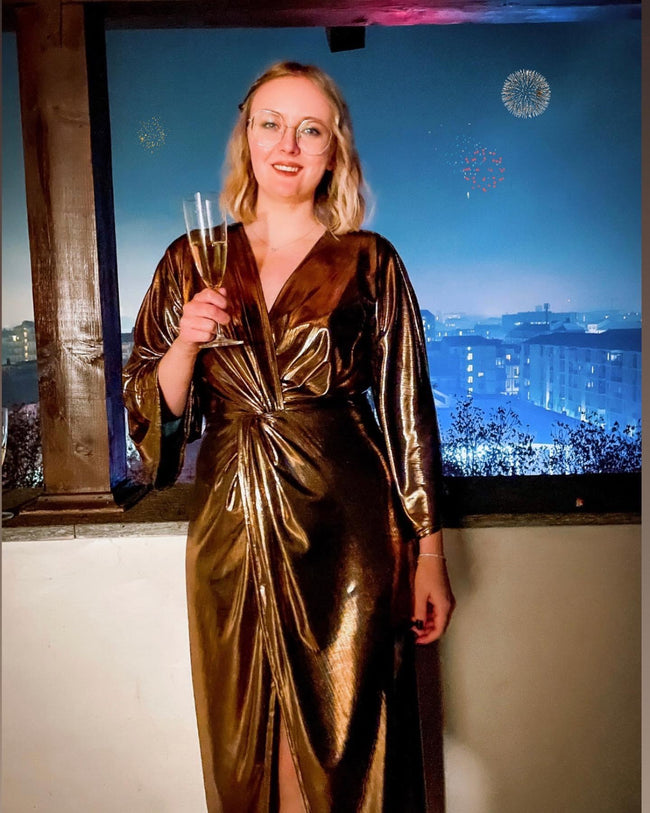 Exude glamorous sparkle in this formal dress pattern for a look of pure sophistication. Fitted to perfection, this midi-length ensemble creates an unforgettable silhouette that upgrades your usual little black dress
Carla Formal Dress Sewing Pattern Overview
Opt for contemporary elegance sewing this evening dress pattern. It's perfect as a party dress or cocktail dress. Even as a prom dress. Minimum accessories, heels and a clutch it's all you need for a charming appearance. A twist knot detail along the waist adds mesmerizing style to this glittering formal gown that turn heads as you twirl the evening away.
Sewing Level
Carla pattern is easy to sew, it's perfect for everyone with beginners sewing skills.
More Of What's Inside Our Pattern
A printable PDF pattern format (You will need Adobe Reader on your computer to open the PDF files)
Measurement sheet and size chart
Step-by-step guide on how to cut and sew your pattern
Assembling the pattern piece
Step by Step Instructions with Illustrations
Sizes from 2-14 (US) / 34-46 (EU) to suit your needs
A4 and Letter format for printing at home
A0 for printing at the copy center on A0 paper rolls
Projector files for projecting the patterns directly onto the fabric using the home projector
Supplies
Sewing Your Perfect Size Formal Dress Pattern
The guide will provide you with effortless steps on how to sew a special occasion dress, allowing you to create your very own evening gown
Let's have some fun!
You'll need:
Your sewing pattern
Preferred fabric
Color matching thread
bias tape for cleavege
Sewing machine
Seam Allowances
Fabric Suggestion:
elastic lightweight or medium weight fabrics, such as elastic velvet, thick lycra, Lame, etc
How much fabric do you need for your diy dress?
The table below includes the required fabric for each size, and you should keep in mind that it is intended for fabrics with a useful width of 140-150 cm. If you want to use fabrics with a different width or design (stripes, plaids, etc.), you will need to reposition the patterns on the width of those fabrics.
Check your contraction!
Important! Before cutting, check to see whether the material you're using has any contractions. IIt's beneficial to iron the fabric with steam before cutting so that it contracts. If you don't, there's a chance that the product won't fit properly after sewing.
How To Sew It
Sewing A Formal Dress Pattern - Instructions
Sew the back parts on the center back, and waist, good sides together (pieces 2+3). Overlock the seam and iron
Sew together the fronts and the back on the shoulder line, good sides together. Overlock the seam and iron
take the bias tape and sew around the dress on the neckline, starting from the hem, continuing on the back and turning to the other line of the hem. Then sew the bias turned inwards, at 5mm
overlock the waist line of the fronts
twist the faces, to create the knot and sew on the side waist line, respecting the notches. Iron the seams
sew the sides of the dress, overlock and iron the seam
turn the hem of the sleeves and skirt 2 cm inwards and sew. The seam is ironed
Sewing Patterns That Will Make Your Outfits Look Unique
There are a lot of beautiful and unique sewing patterns available, but it can be hard to know where to start. If you're looking for some inspiration, check out our amazing patterns that will make your outfits look one-of-a-kind.
Unlock a free sewing pattern
With you in mind, we designed this free skirt pattern and free off-the-shoulder blouse pattern. They're easy to use, and they include a sewing tutorial so that you can get a better sense of our style. You've got nothing to lose!
Size chart
Terms of use
This digital pattern is for personal use only. No part of the pattern can be shared, reproduced, or resold in any format. Thank you so much!

**Due to the electronic nature of this pattern, refunds and exchanges are not accepted. If you have problems or questions, feel free to contact me via message
CARLA - Formal Dress Pattern