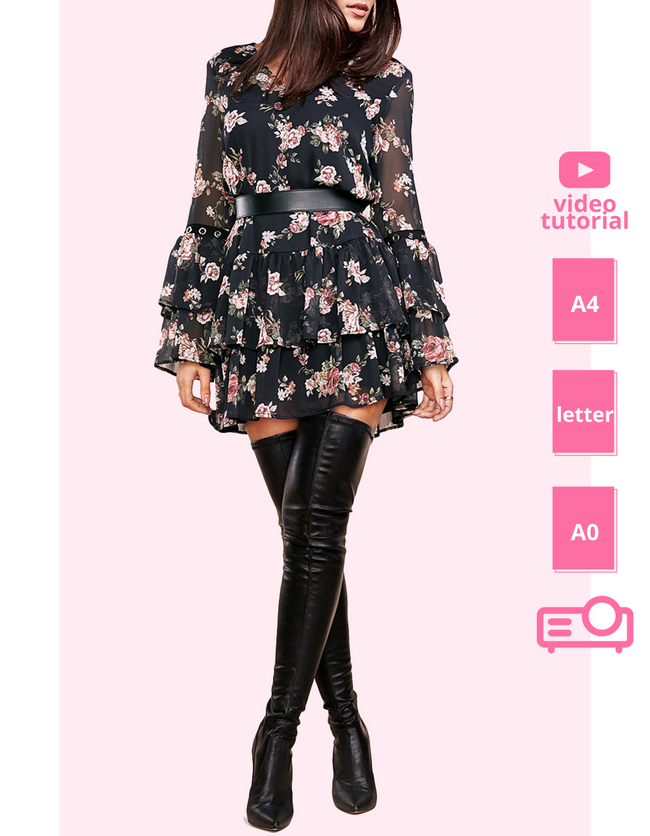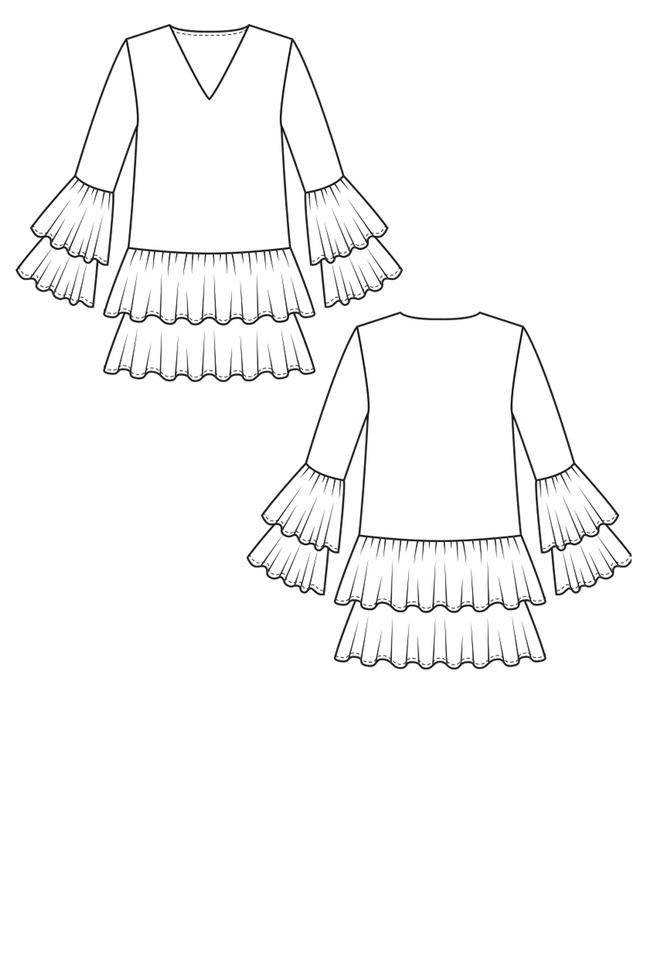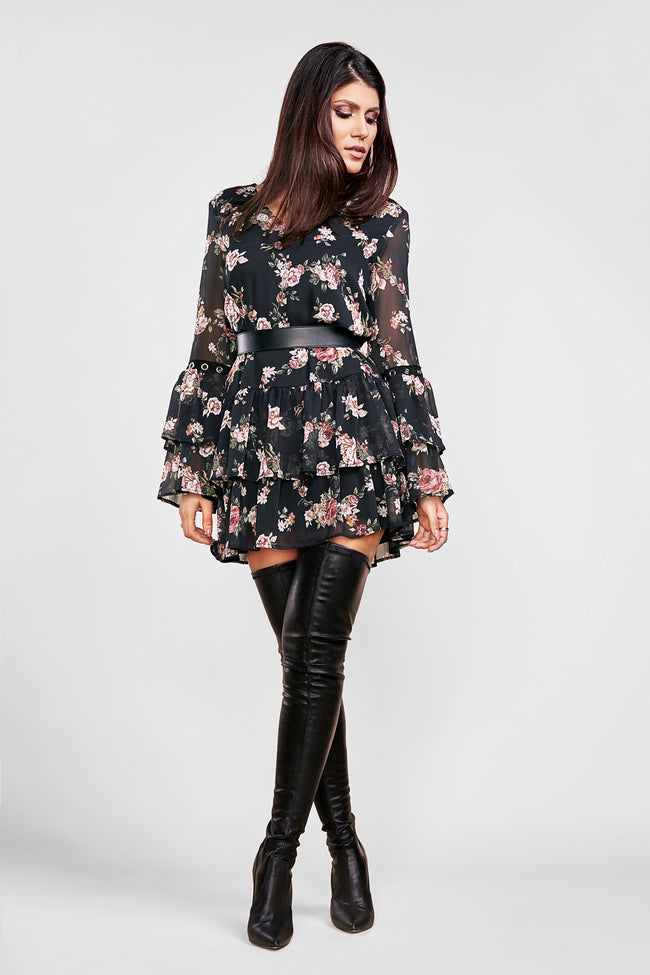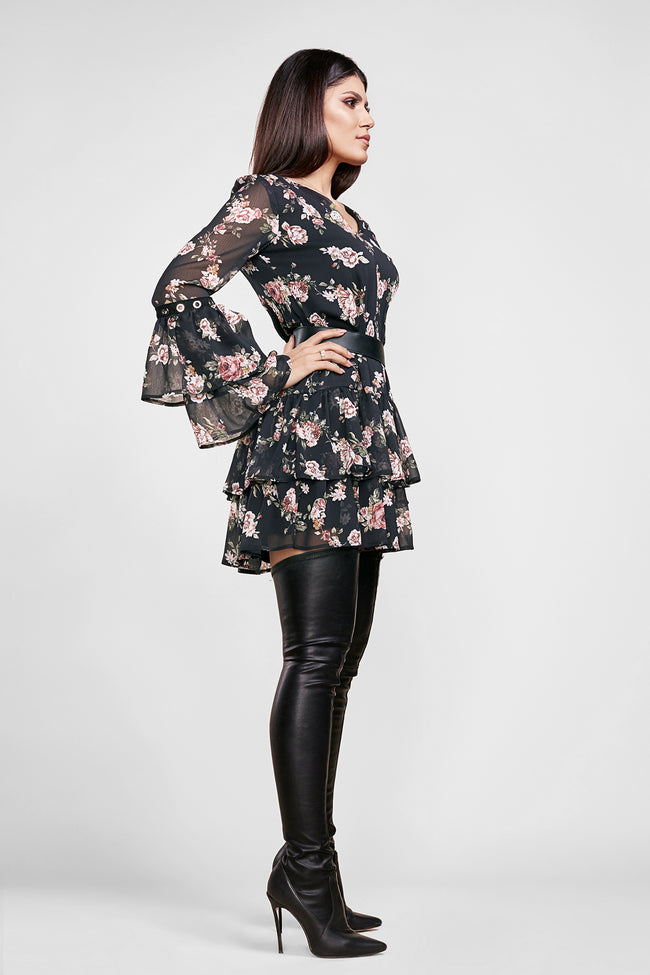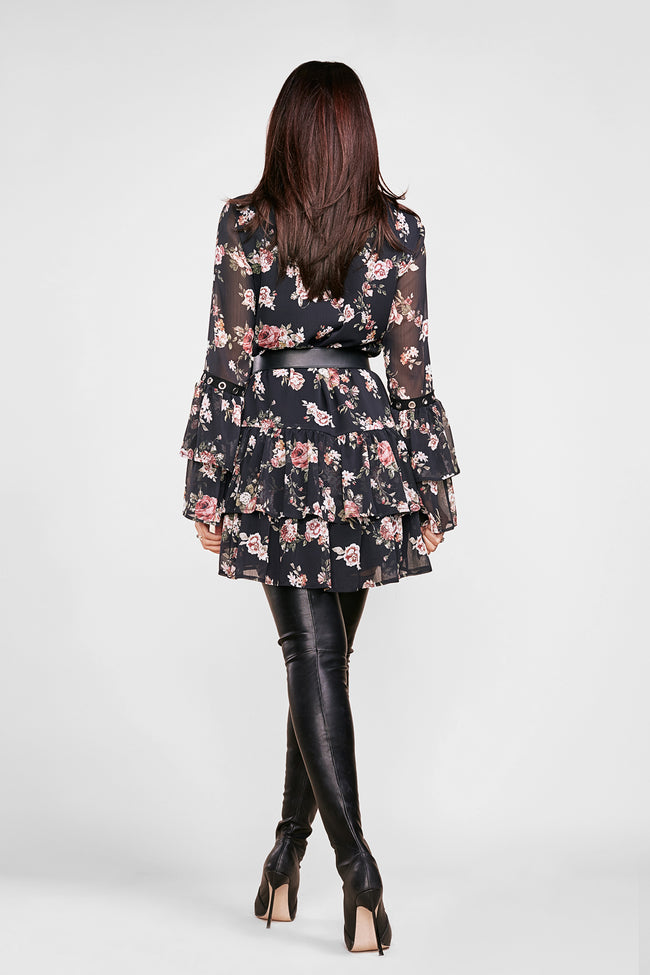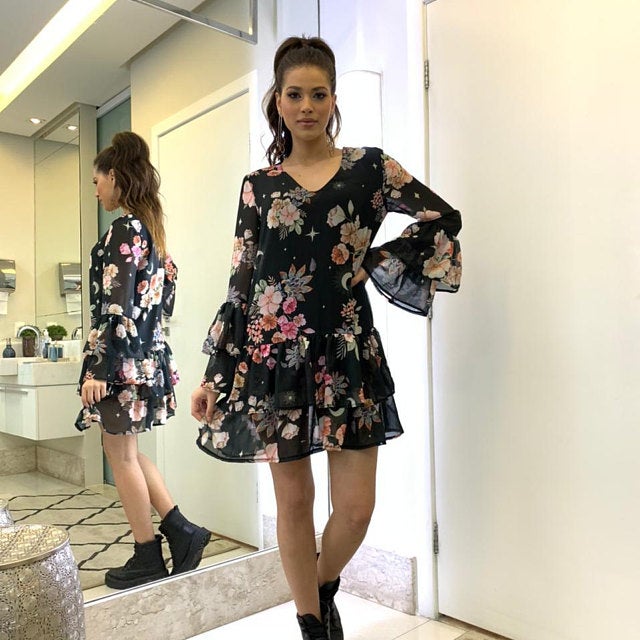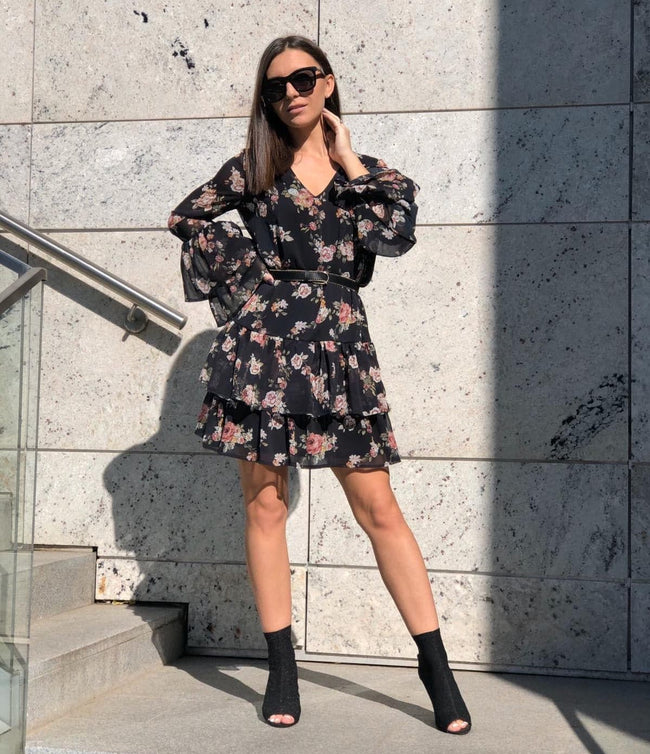 Delightfully charming and light as a summer breeze, this enchanting mini dress sewing pattern is sure to impress your admirers. With its pretty femininity and dreamily details, this pretty little number is perfect for any warm weather occasion, whether you're attending a garden party or simply enjoying a leisurely stroll on a sunny day.
How To Style And Wear Your Mini Dress
Pair your mini dress with some strappy sandals or wedges and a cute clutch for a summery party look. Alternatively, wear your mini dress with some sneakers and a denim jacket for a more casual vibe.
For a more glam look, style your mini dress with some high heels and a statement necklace.
Elaine Mini Dress Sewing Pattern Overview
This dress will have you feeling like a breeze on a warm summer day. What's more, our summer dress sewing pattern is extremely versatile and can be easily customized to your own personal taste. Simply choose your favorite fabric and get to work! We guarantee you'll love the results.
Sewing Level
The Elaine Mini Dress is great for a beginner skilled sewing enthusiast
More Of What's Inside Our Pattern
A printable PDF pattern format (You will need Adobe Reader on your computer to open the PDF files)
Measurement sheet and size chart
Step-by-step guide on how to cut and sew your pattern
Assembling the pattern pieces
Step by Step Instructions with Illustrations
Sizes designed to fit your needs, 2-14 (US) / 34-46 (EU) available
A4 and Letter format for printing at home
A0 for printing at the copy center on A0 paper rolls
Projector files for projecting the patterns directly onto the fabric using the home projector
Supplies
Sewing Your Perfect Size Pattern
You'll love how easy our patterns are to sew. The instructions are clear and concise, so you won't have any trouble putting it together. And the finished product will look amazing - sure to catch the eye when you wear it out. It adds boho-chic appeal to your outfit
You'll need:
Your pdf sewing pattern
Preferred fabric
Color matching thread
1 cm reinforcement tape for the neckline (120 cm)
Sewing machine
Seam Allowances
1 cm hem
1 cm for the rest of the seams
Fabric Suggestion:
A fluid, lightweight woven fabric, suitable for dresses (chiffon, silk, etc)
How much fabric do you need for your DIY dress?
The fabric requirements below generally apply to fabrics with a width of 140 to 150 cm. Depending on fabric widths and prints (striped, plaid, etc.), pattern placement may need to be adjusted. Avoid last-minute shopping trips by planning ahead and buying enough fabric.
Check your contraction!
Preparing your fabric for cutting starts with washing it. You will also be removing any excess color along with pre shrinkage. You won't experience downsizing after washing your garment once it has been sewn
How To Sew It
Sewing A Dress - Instructions
Take the pieces of lining (piece 9 + piece 10) and iron the reinforcing thread on the shoulders and neckline, taking care not to deform or lengthen them
Sew the shoulders and side seams of the lining front and back, good sides together
Overlock the hem of the lining, bend inwards 1cm and topstitch at 0.8 cm
Sew the 2 rows of ruffles on the side(piece 5), two by two, overlock the seam allowance and iron
Overlock the hem of the ruffles, bend inwards 1 cm and topstitch at 0.8 cm
Gather the top of the ruffles
Sew the shoulders and the sides of the main fabric(piece 1+2), good sides together. Overlock and iron the seams
Assemble the pieces bottom front (piece 3) and bottom back (piece 4) on the sides, overlock the reserves together and iron the seams
Sew a gathered ruffle at the bottom of the 2 joined pieces (bottom face+back), good sides together. overlock and iron the seam
Sew at 0.5 cm the 2nd gathered ruffle on the joined hem pieces (bottom face+back) at the top, bad side (ruffle) with good side of piece 3+4
After sewing the ruffles and the bottom, apply them on the bottom of the dress placing them good sides together. overlock and iron the seam
Sew the 4 rows of sleeve ruffles(piece8), on the side, two by two, overlock and iron
Overlock the hem of the sleeve ruffles, bend inwards 1 cm and topstitch at 0.8 cm
gather the top of the sleeve ruffles
Sew the first sleeve ruffle with the gathered part at the top of the piece called sleeve 2 (piece 7)and the second sleeve ruffle with the gathered part at the bottom of the sleeve piece 2. overlock and iron . (basically the same as with the dress and dress ruffles above)
Sew the side seam of sleeve 1. Overlock and iron the seam
Sew the bottom of sleeve 1 with the ruffles, overlock and iron the seam
The lining is placed on the dress face to face on the neckline, taking care to meet the notches. Sew together at 1 cm
Give a flattening topstitch 1 mm from the seam, catching the lining and the seam allowance
Trim narrow the seam allowance, turn and iron
The lining and fabric are attached in needles on the armhole and sewn to 0.5 cm
Sew the sleeves, matching the notches on the sleeve with those on the arm hole, overlock the seam allowance and iron
That's all there is to it! It has been a pleasure working with you on the Elaine Mini Dress Sewing Pattern. It is my faith that you get a kick out of it.
I pour my heart and soul into every detail, making sure each one is perfect. I love seeing my designs come to life and being able to share them with others. Knowing that my patterns can help people create beautiful things is truly gratifying.
I'm curious to see how you interpret it! I would like to see what you used and how you styled it.
Video Tutorial
Sewing Tutorial
To sew this dress, follow my step-by-step video tutorial. Watch the video all the way through, so you can get an overview of the project. Then, gather your supplies and follow along with the video as you sew, Pausing often to mirror my movements. 
Sewing Patterns To Inspire You.
Sewing allows you to express your individuality in an authentic way. By using professional sewing patterns, you can create clothing that looks just as upscale as high-end boutique clothes.
With our patterns, you will be able to complete your upcoming projects quickly and easily without worrying about technical details. The process of sewing often involves measuring and planning.
They can take the guesswork out of construction.
Patterns are essential tools for anyone looking to improve efficiency and simplify their sewing process. We have a variety of easy-to-make patterns for you to choose from. Take a look at our collection today!
Don't buy it until you've tried it. Free Sewing Pattern Available
Our goal is to ensure you are satisfied with your purchase. So we offer a free pattern for an off-shoulder top and a tiered skirt. Our free pattern can help you decide if our patterns are a good fit before you buy them.
Size chart
Terms of use
This digital pattern is for personal use only. No part of the pattern can be shared, reproduced, or resold in any format. Thank you so much!

**Due to the electronic nature of this pattern, refunds and exchanges are not accepted. If you have problems or questions, feel free to contact me via message
ELAINE - Mini Dress Sewing Pattern