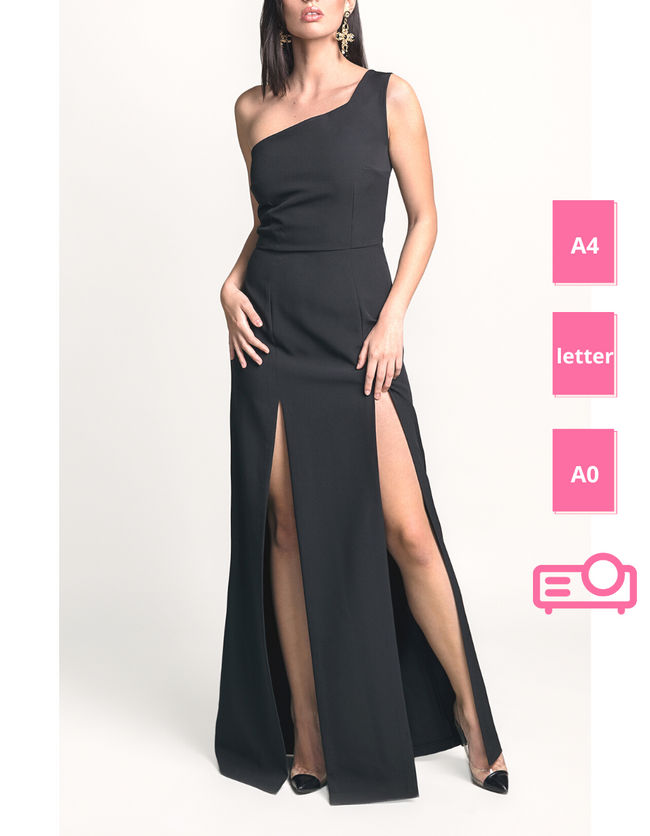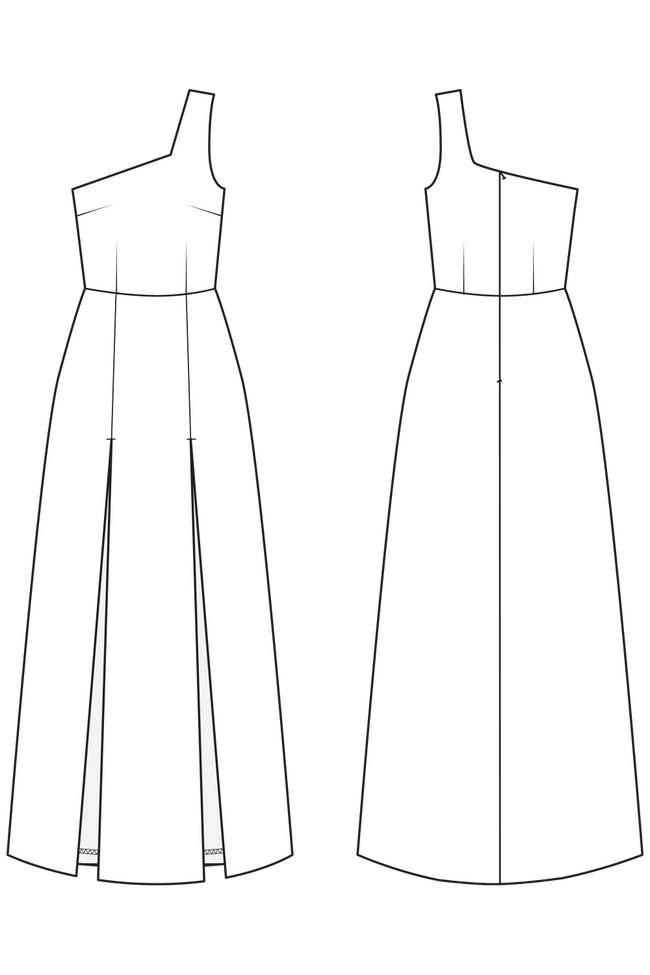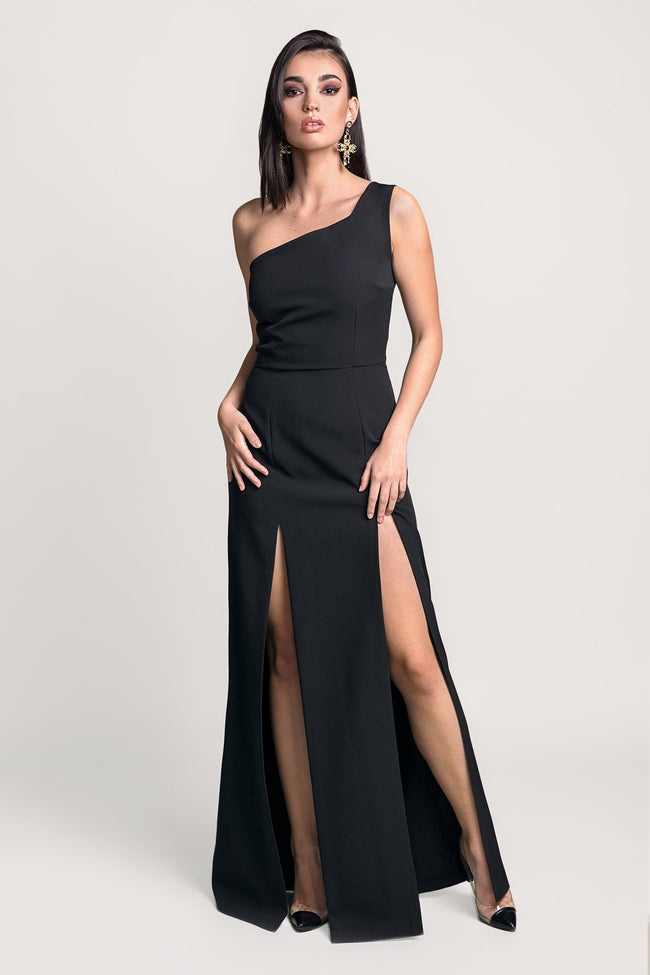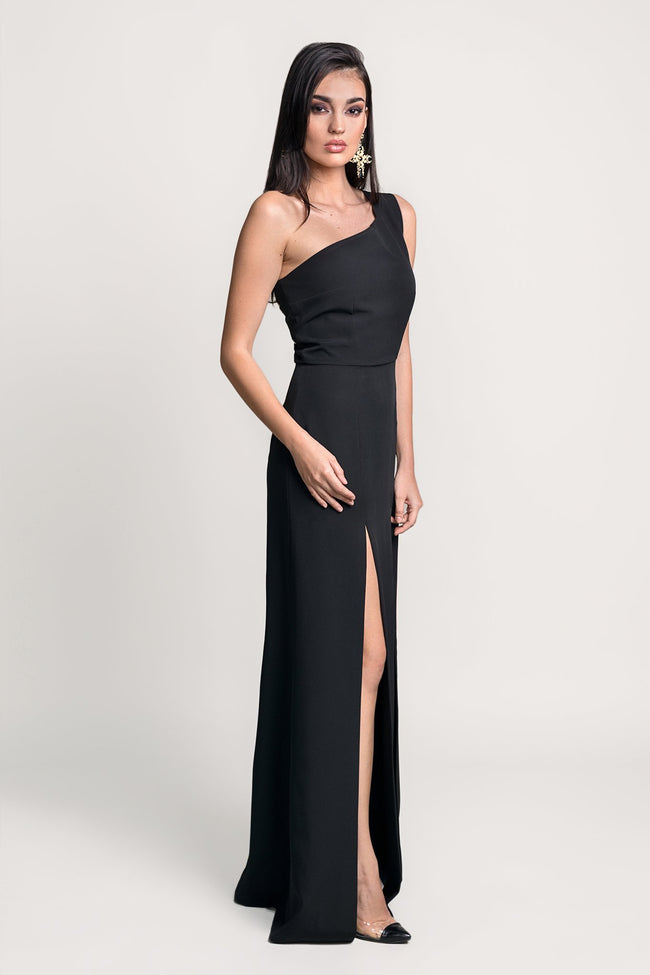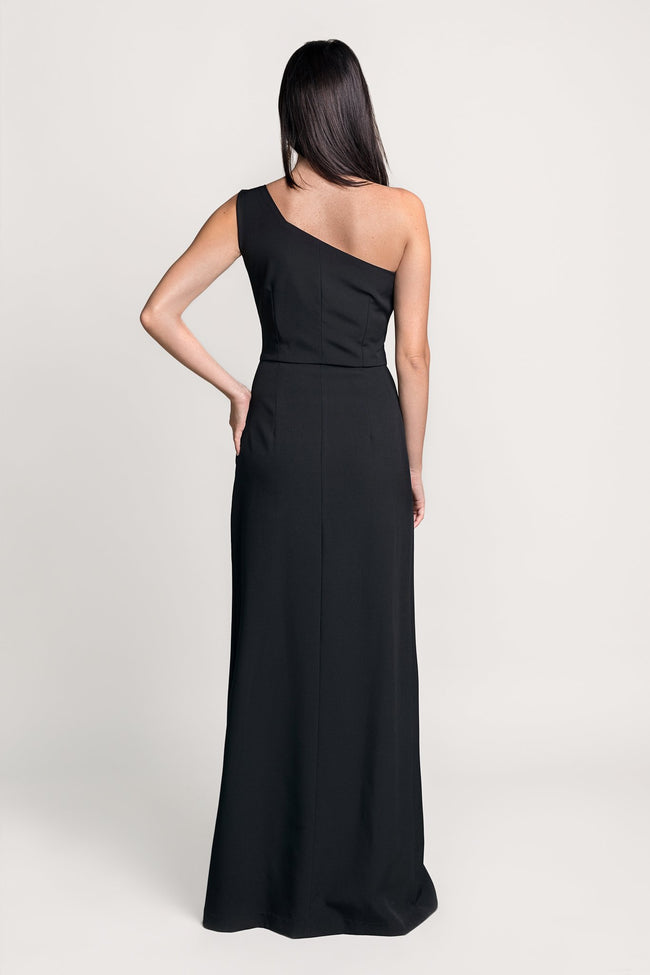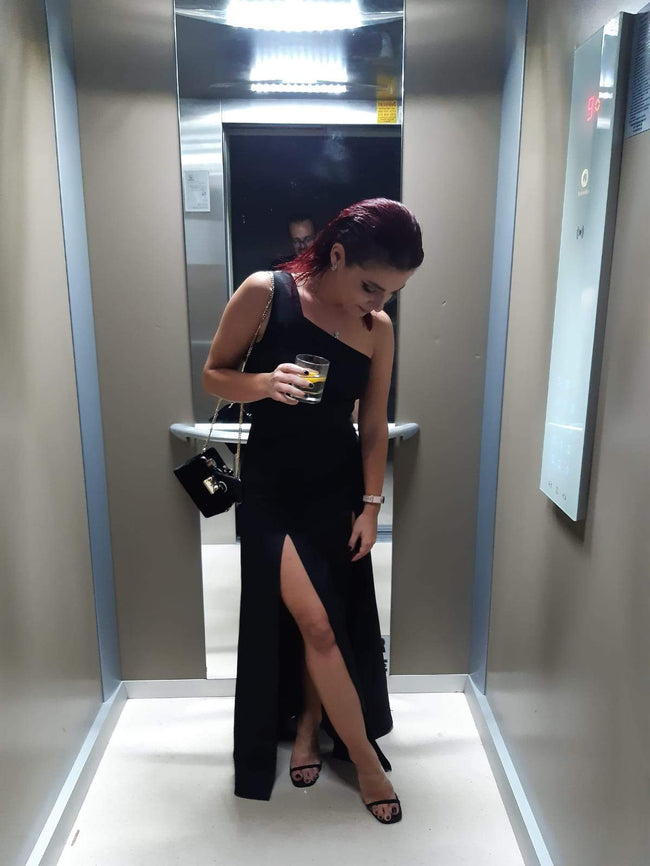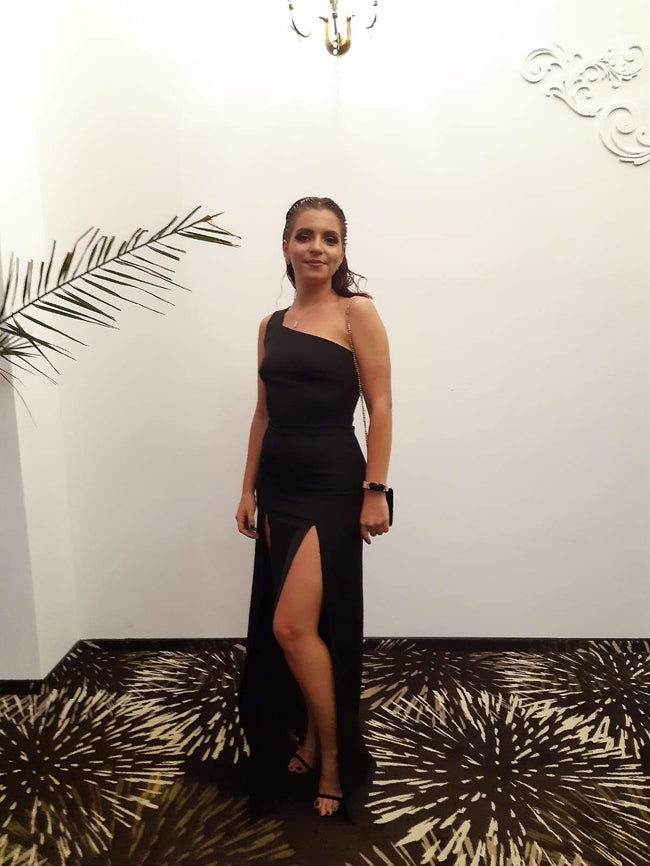 In a fresh take on a classic style, this prom dress pattern features a sharp one-shoulder neckline that's sure to draw every eye in the room and boasts daring double thigh-high front slits. The perfect pick for any formal event, this show-stopping gown is sure to make a statement.
Dress to impress in this stunning dress.
Design Highlights
one shoulder style
maxi length
A-line
How To Style And Wear Your Formal Dress Pattern
Whether you're attending a wedding or a gala, this evening dress is sure to wow the crowd. It's perfect for any formal event where you want to make a statement. Dress it up with heels and jewelry for a night out, or keep it simple for a more understated look.
Affair Evening Wear Sewing Pattern Overview
It's no secret that fashion trends come and go, but one thing that remains timeless is a classic style a-line dress. Whether you're looking to channel your inner Audrey Hepburn or add a touch of whimsy to your wardrobe, our pattern is versatile enough to suit any taste. And best of all, it takes the guesswork out of looking and feeling put together.
Sewing Level
Affair Long Dress Pattern is perfect for intermediate sewing enthusiasts
More Of What's Inside Our Prom Dress Pattern
A printable PDF sewing pattern format (You will need Adobe Reader on your computer to open the PDF files)
Measurement sheet and size chart
Step-by-step guide on how to cut and sew your pattern
Assembling the pattern piece
Step by Step Instructions with Illustrations

A range of sizes from 2-14 US (34 EU to 46 EU) for you to choose from

A4 and Letter format for printing at home
A0 for printing at the copy center on A0 paper rolls
Projector files for projecting the patterns directly onto the fabric using the home projector
Supplies
Sewing Your Perfect Size Prom Dress Pattern
Using our instructions, you can sew something completely unique to you and feel confident about your abilities. The task is within your reach!
Let's make a special occasion dress together today! Grab your sewing machine and get started.
You'll need:
Your sewing pattern
Preferred fabric
Color matching thread
1 hidden zipper 50cm long
reinforcement tape
Sewing machine
Seam Allowances
Fabric Suggestion:
medium weight dress fabrics, woven fabrics with 3-4% elastane
How much fabric do you need for your DIY dress?
We recommend fabrics with widths between 140 and 150 cm for the fabric requirements table below. When dealing with fabrics of different widths and designs (striped, plaid, etc.) the pattern placement may need to be redone.
Check your contraction!
The first step in preparing your fabric for cutting is to wash it. Thus, you will preshrink the fabric and remove any excess coloring. The garment will therefore remain true to size once it is sewed and won't shrink after the first wash
How To Sew It
Sewing A Dress - Instructions
Apply reinforcement tape on the neckline of the lining pieces
Sew the darts on the front and back pieces (1, 2, 3) and iron the darts. Repeat with the lining pieces
Sew the side seams of the bust pieces and the shoulder seam. Iron the seam open. Repeat with the lining pieces
Sew the armhole seam, putting the main layer with the lining, good sides together and being careful to meet the notches. Cut the seam allowance narrow and turn the seam and iron
Repeat with the neckline seam
Overlock the center back of the bust, main and lining together.
Sew the darts on the back skirt pieces. Iron the darts
Overlock the skirt pieces (sides and hem)
Sew pieces 4 and 5 together, from the waist until the notch. Iron the seam open. Turn inwardars the slits 2 cm inside and sew the hem of the slits by hand or with a hidden seam. Iron the slits
Sew the side seams of the skirt. Iron the seam open
Turn inwards 2 cm the hem of the skirt and sew with a hidden seam or by hand. Iron the hem
Sew the waist seam, by pinning the bust (bust and lining) and the skirt together and sew at 1 cm. iron and overlock the seam
Sew the center back seam from the zipper notch down. Iron the seam open
Apply the hidden zipper
Finished! I appreciate the work you did on the Affair Dress Pattern. I hope you had a great time making it. My excitement in designing this pattern is exactly what I hope you will feel when sewing it! Let me see what you come up with! Everyone's creations are really inspiring to me!
Believe In Your Creativity. Sew And Set Trends
Believe in your creativity and sew your own trends. With the right tools and a little bit of effort, you can create fabulous fashion items that are unique to you. So get creative and start sewing!
Check out our collection today and get inspired!
We're sharing a free pattern with you
Take advantage of our off-shoulder top free pattern to test out our patterns. A matching skirt pattern is available for free also. Both come with video tutorial for easy sewing.
Size chart

Terms of use
This digital pattern is for personal use only. No part of the pattern can be shared, reproduced, or resold in any format. Thank you so much!

**Due to the electronic nature of this pattern, refunds and exchanges are not accepted. If you have problems or questions, feel free to contact me via message
AFFAIR - Prom Dress Pattern