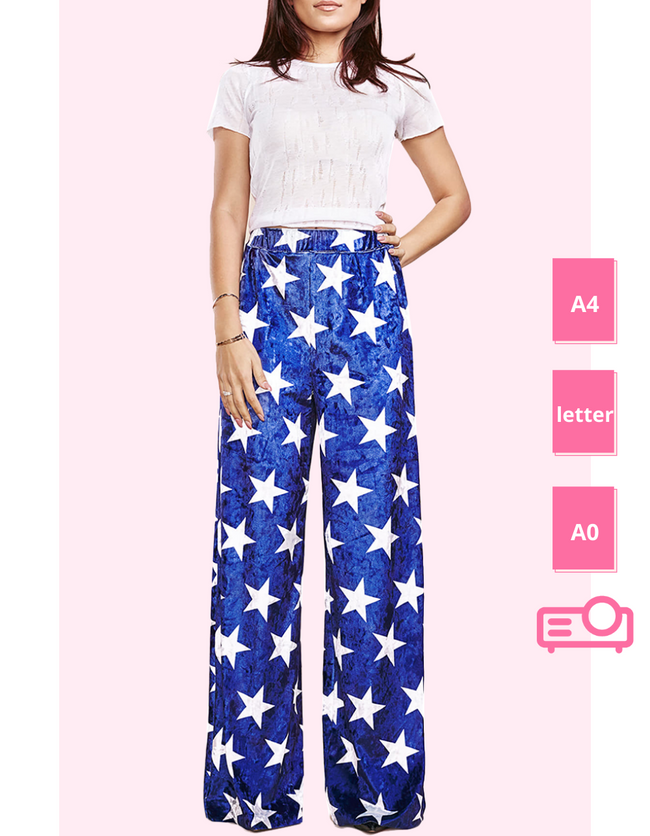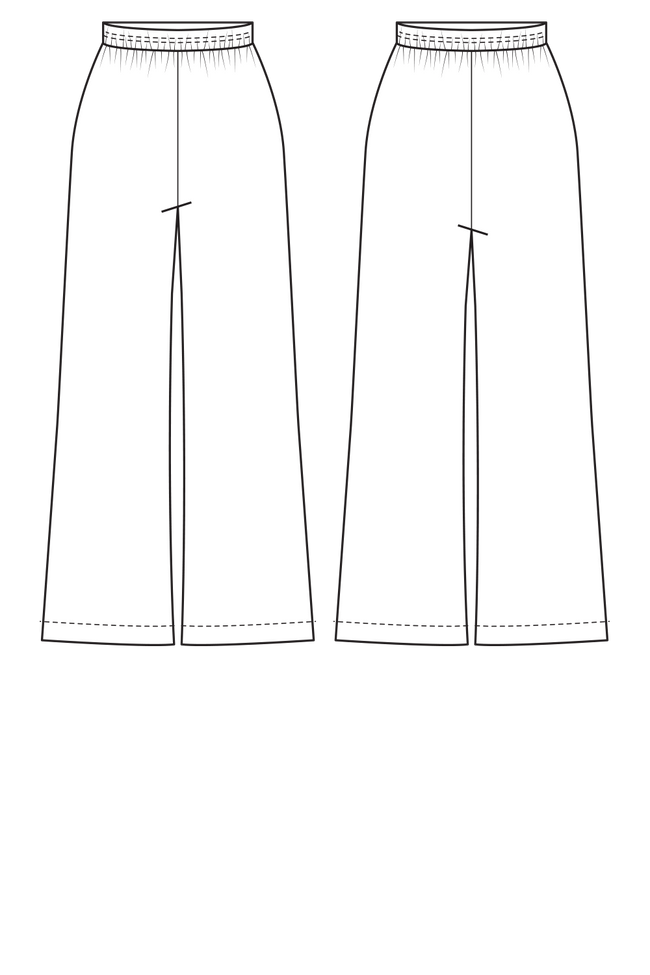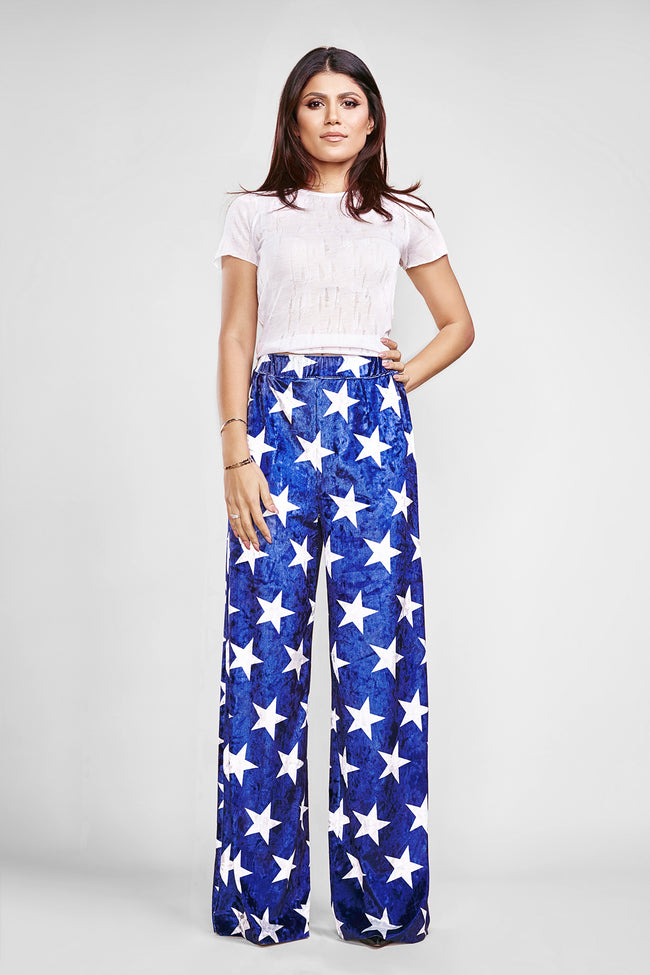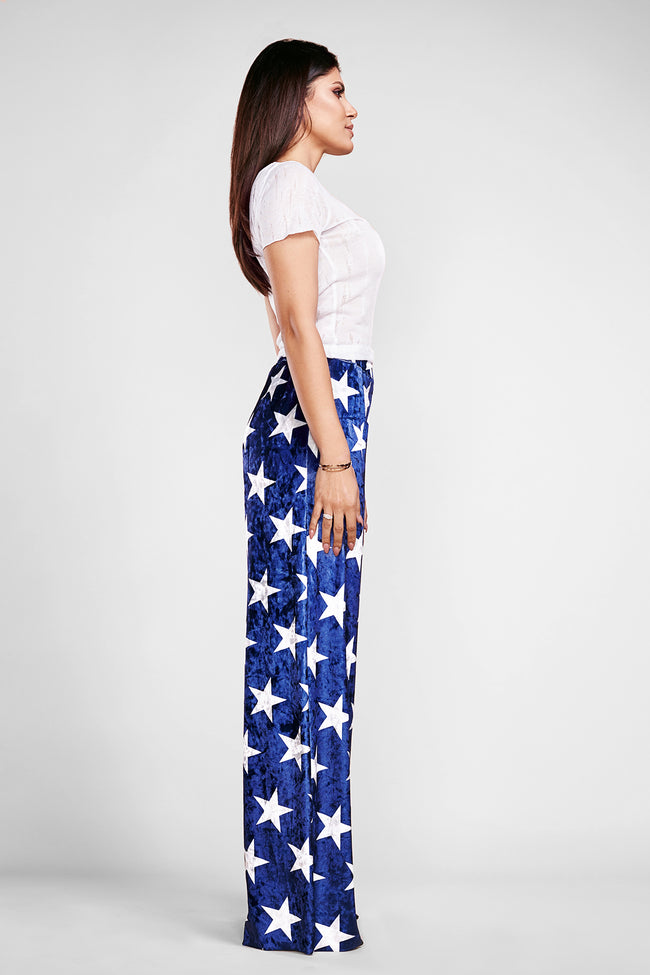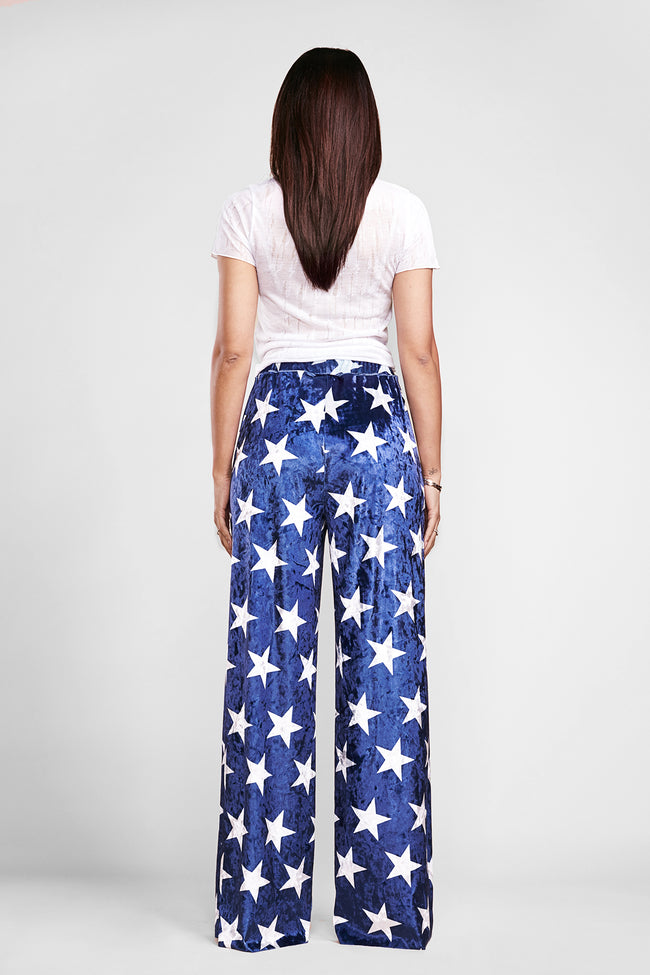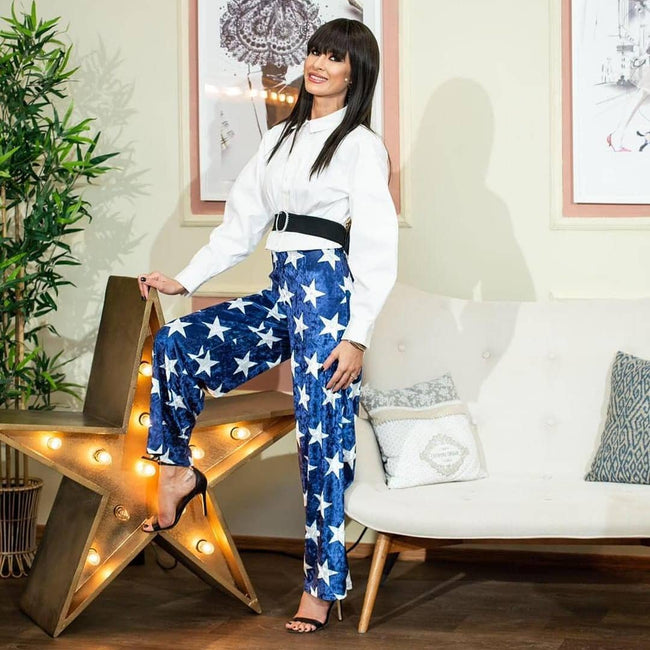 If you want to look astonishingly feminine but feel as relaxed and comfortable as you do in your PJ`s, you must try this comfortable sweatpants sewing pattern. Ready to make your own pair? Keep reading to learn how to make these glamorous yet sporty pants!
What Are Sweatpants
Sweatpants are becoming popular across the world since the pandemic, with a looser and more relaxed fit designed with comfort in mind. They are typically used for both lounging and exercising, but are also commonly used as pajama pants, since they tend to be more comfortable for sleeping. Loose, warm trousers with an elastic waistband or drawstring waist, they are the perfect loungewear you can make for yourself.
How To Style And Wear Your Pair of Sweatpants 
Sweatpants are a wardrobe favorite for many people because they are usually versatile in terms of what you can wear them with. From the most likely wearing-with-sneakers scenario to pairing them with heels; it all depends on both your taste and imagination, really.
Glam up your tracksuit bottoms by pairing them with coordinating sweatshirts or tees of the same color. A monochromatic outfit can offer a sophisticated and chic look
Wearing additional layers can be a great way to add an extra touch of cozyness to your sweats outfit. You can wear a cardigan over a sweater or button-up shirt. Or for the ultimate in winter warmth, try throwing on a scarf.
If you seek the comfort of sweat pants but seek a more professional look, style a classic blazer over your trousers for an instant upgrade for the office.
Alexia Sweatpants Pattern Overview
Just like the rest of our pants patterns, this listing is for a high waist, wide-leg ankle pants digital download PDF sewing pattern.
You'll have a sweat it out lounge essential wardrobe piece made with your own two hands. The sweatpants pattern is easy, quick, and fun to make, and you can start sewing right away. This pattern is an ideal choice for those with begginer sewing skills. A download link to the PDF pattern is sent directly to your inbox for immediate access to your pattern files!
More of what's inside our sweatpants pattern
A printable PDF sewing pattern format (You will need Adobe Reader on your computer to open the PDF files)
Understanding the measurement sheet and size chart
Step-by-step guide on h

ow to cut and sew sweatpants

Assembling the pattern pieces
Step by Step Instructions with Illustrations

The sizes range from 2-14 US / 34-46 EU.

A4 and Letter format for printing at home
A0 for printing at the copy center on A0 paper rolls
Projector files for projecting the patterns directly onto the fabric using the home projector
*All files are compressed in the ZIP archive for easy downloading. All sizes have separate files, you only need to print the files that are relevant to you. Our sewing patterns are available for instant download so you can start making your own item immediately! No paper pattern will be shipped to you.
Supplies
How To Use Your Sweatpants Pattern
Are you ready to make a new pair of endlessly wearable pants? No sweat, just follow our clear illustrations and easy to follow instructions on how to sew and turn your sweatpants sewing pattern into pants that go beyond cozy. For these instructions, first let's take a quick look at the things you need before starting this sewing project.
What You'll Need:
Your PDF Alexia PDF sweatpants pattern
Fabric Recommendations
Sewing Machine
Overlock/serger machine
elastic 3 cm wide
scissors
color matching thread
Seam Allowance:
2 cm for hem
1 cm for the rest of the seams
Recommended Fabrics
Suggested fabrics: woven fabrics (like cotton) with 3-5% elasticity or medium weight knit fabrics (velvet, knit, french terry, jersey, crepe, rayon). Our sample was made out of knit fabric (velvet). You can even use thermal knit or cotton fleece for a winter pair
How much fabric do you need for your diy sweat pant?
Table below indicates necessary fabric amount for your size based on useful fabric width of 140-150cm. If you want to use a different width or design (like stripes, plaids, etc.), you will need to adjust the placement of the pieces so they will fit your available width.
Important!
Before cutting your fabric, test the material's contraction by ironing it to its maximum heat recommendation. This will ensure that your finished garment will retain its intended size after washing.
Important! Before cutting your fabric, test the material's contraction by ironing it to its maximum heat recommendation. This will ensure that your finished garment will retain its intended size after washing.
Sewing Instructions
How To Make Your Own Sweats - Sewing steps to make the pant leg
Pin the sides of the front and back piece together, right sides together, matching notches. Sew at 1 cm and press the seam flat as it was sewn, then press the seam open. Neaten the seam with a 3-thread serger stitch. fig 1
Sew the center front seam by pinning together the 2 front pant pieces, right sides together, matching notches. Press the seam open and neaten the seam with a 3-thread serger stitch. fig 2
Repeat with the center back seam.
Sew the inner seam of the pants at 1cm, placing the fabric right side to right side and matching the notches. Neaten the seam with a 3-thread serger stitch.
Using a 3-thread serger stitch, sew along the raw edge of the hem allowance. Turn up the hem 2 cm to the wrong side of the fabric. Press in place and sew at 1.8 cm. fig 3
Fold the entire waistband in half lengthwise and press it . Overlock the bottom edge of the waistband on its inner side.
Sew the short sides of the waistband together, right side to right side, at 1 cm. Press the seam open.
Sew the two parts of the pants waistband on the waist of the pant, right side to right side, leaving 5 cm open to insert the elastic
Cut a piece of non-roll elastic the length required to go around the waist comfortably (see the right measurement for your size in the fabric requirements table above)
Pin one end of the elastic to the fabric just below the opening. Pin a safety pin to the other end and thread through the casing. fig4
Pull the two ends of the elastic together and machine to join in a square shape with an X for strength. Push the elastic into the casing and sew across the gap. Neaten the seam with a 3-thread serger stitch.
Your sewing project is now complete! You've turned your sewing pattern for sweatpants into an ultra comfy sweat pants that will be making a refreshing first impression. Great job!
Get To Know Us Better
If you haven't yet done so, feel free to take a look at our range of sewing patterns and get a sneak peak of other related products. We have a variety of styles for you to choose from!
Check out this free pattern!
And don't miss out on our blog post, where you can download an off the shoulder free sewing pattern or a tiered skirt free pattern to see if we are a fit for your expectations. Stay tuned cause we'll update with a sweatpants sewing tutorial soon to make sewing easier
Size Chart
Terms of use
This digital pattern is for personal use only. No part of the pattern can be shared, reproduced, or resold in any format. Thank you so much!

**Due to the electronic nature of this pattern, refunds and exchanges are not accepted. If you have problems or questions, feel free to contact me via message
ALEXIA - Sweatpants Pattern