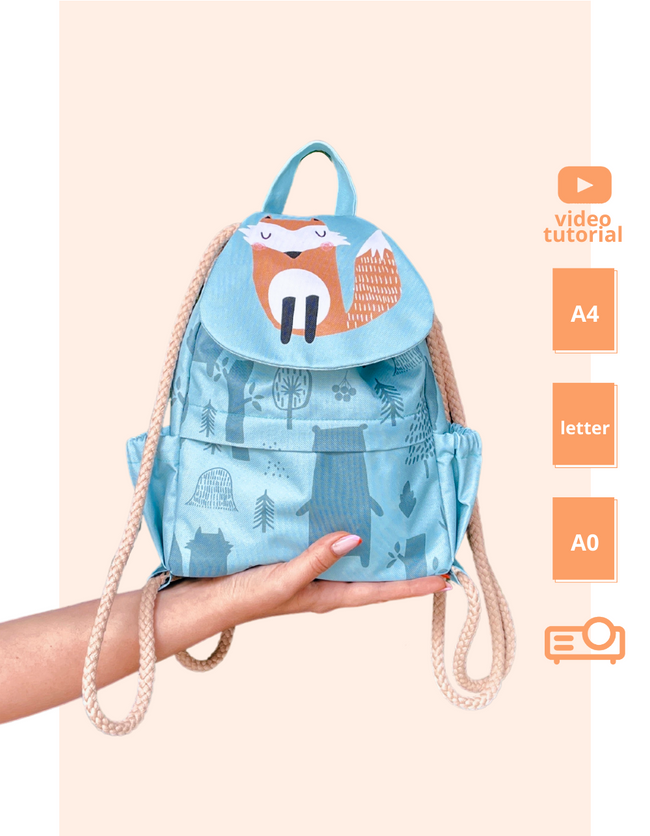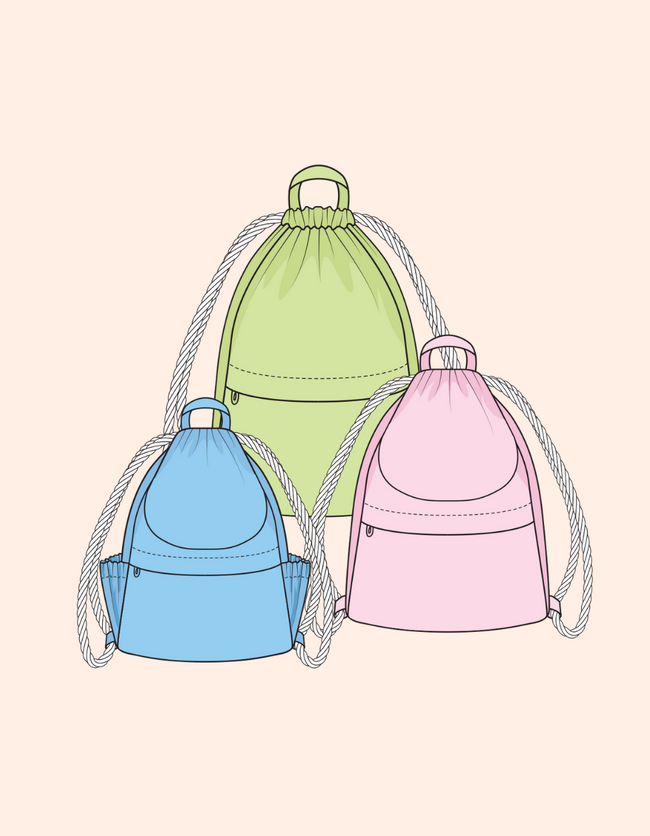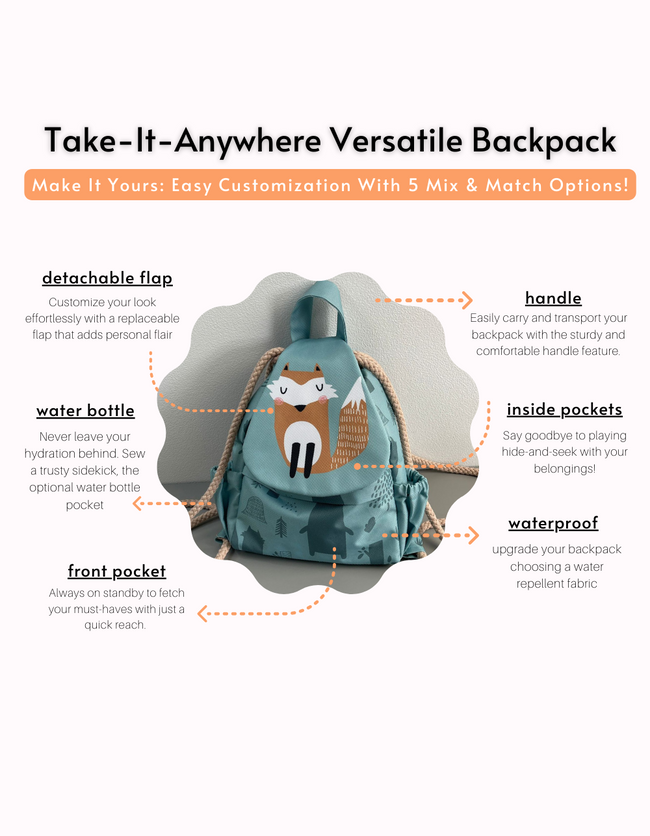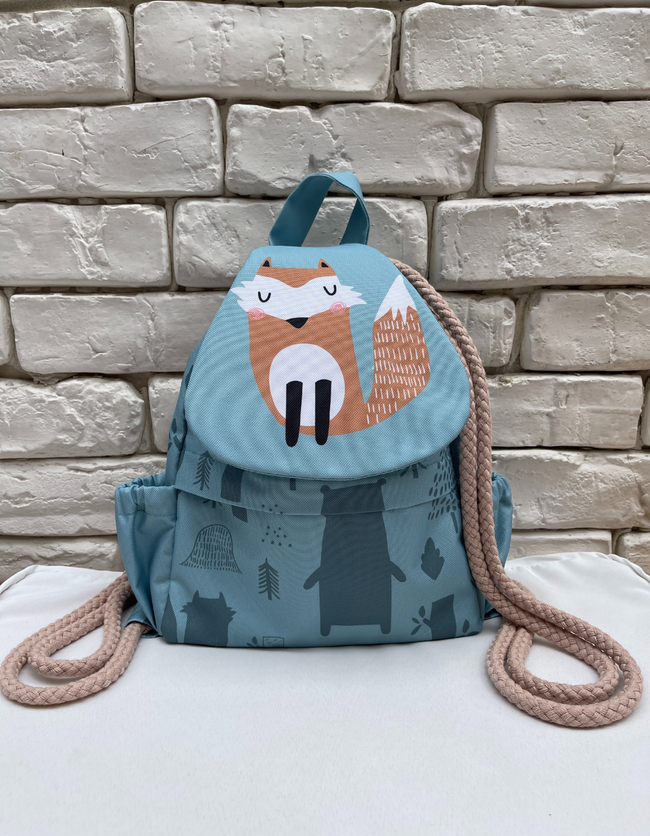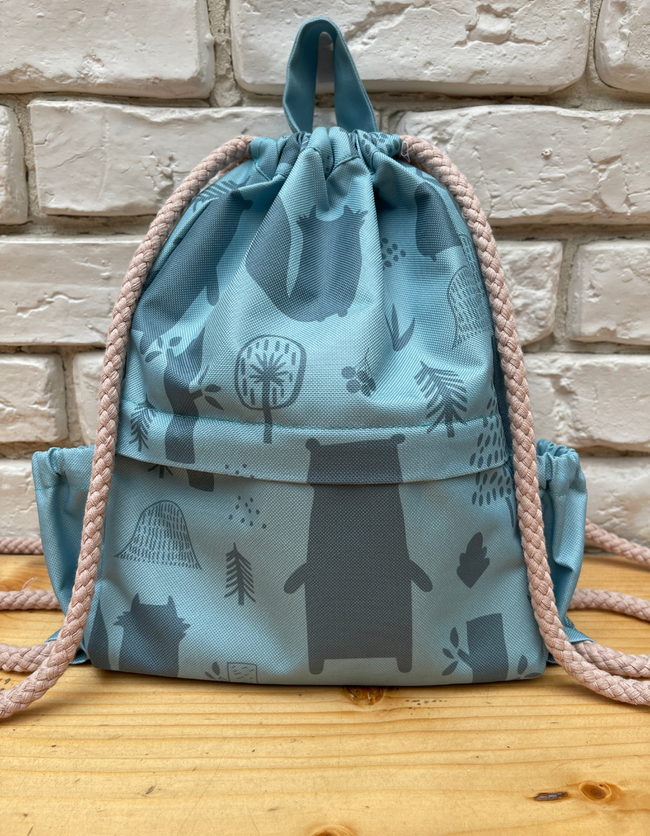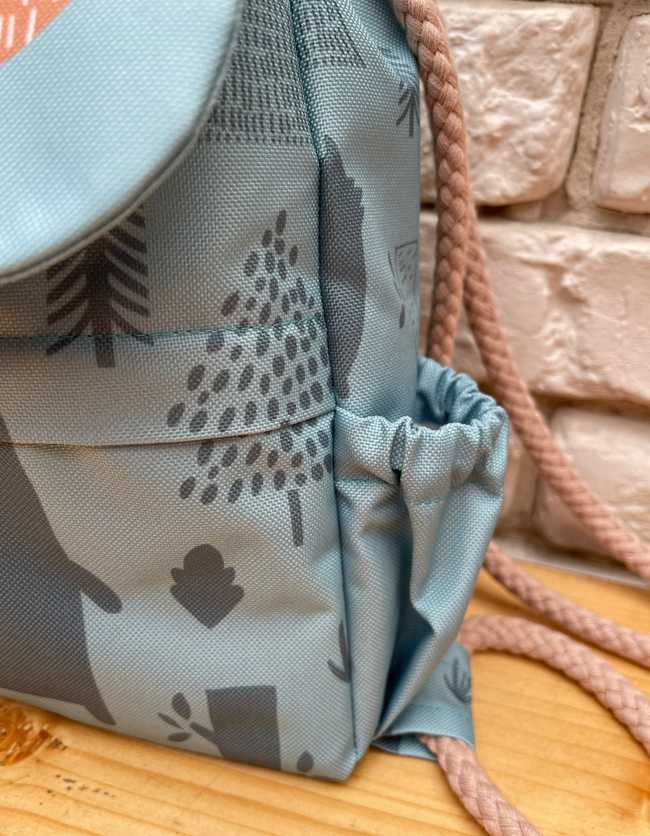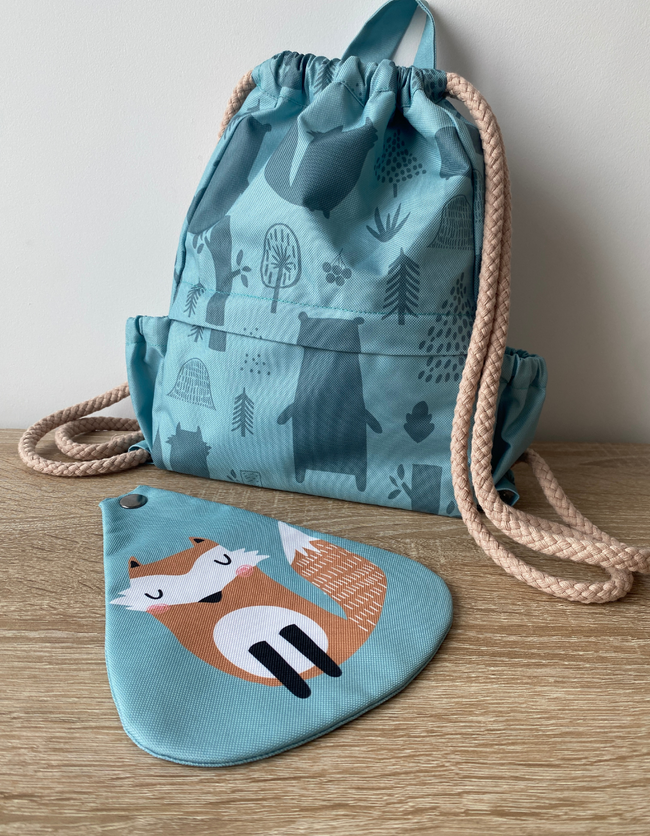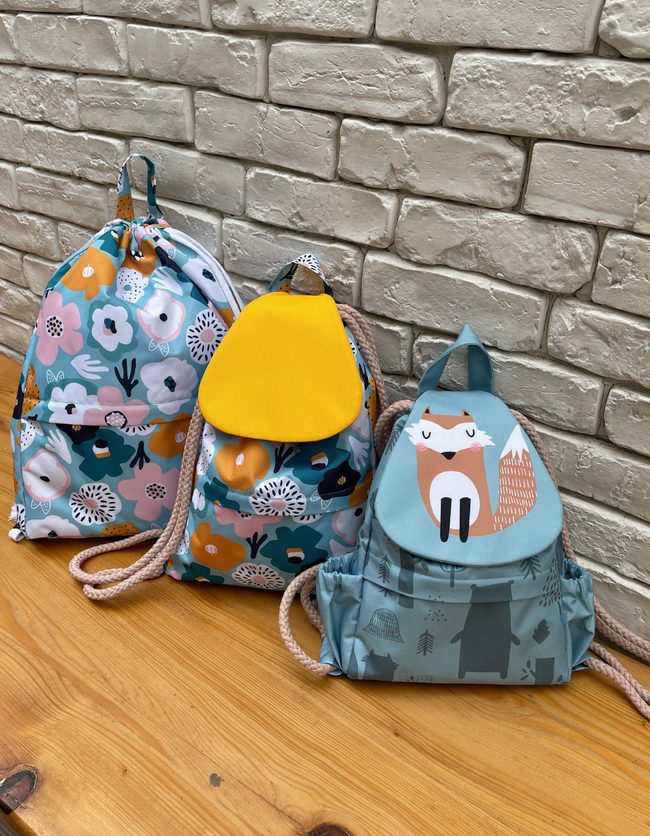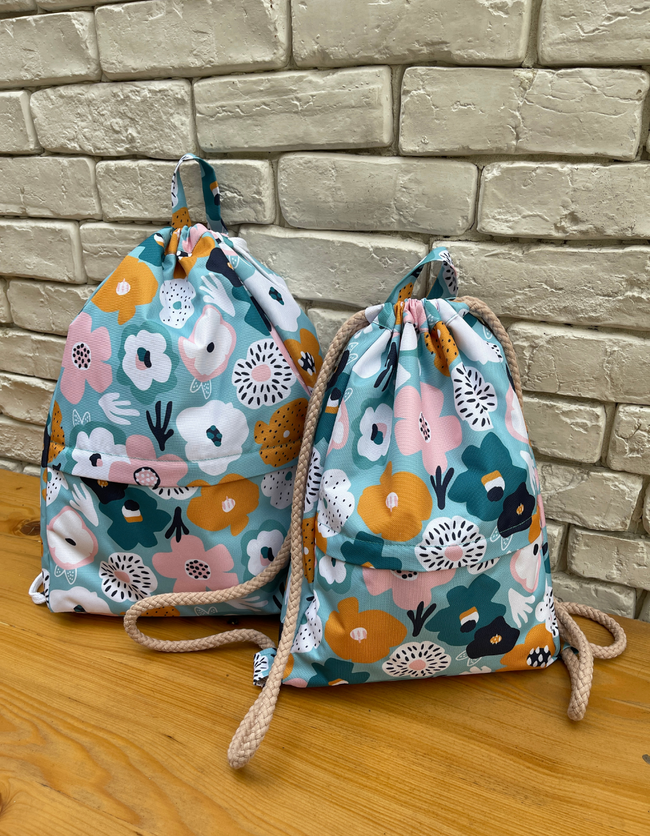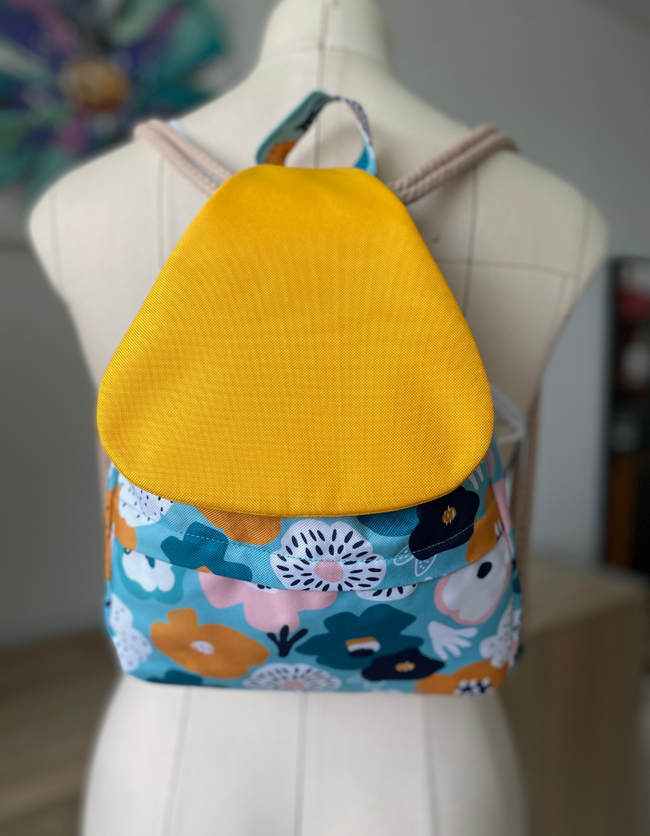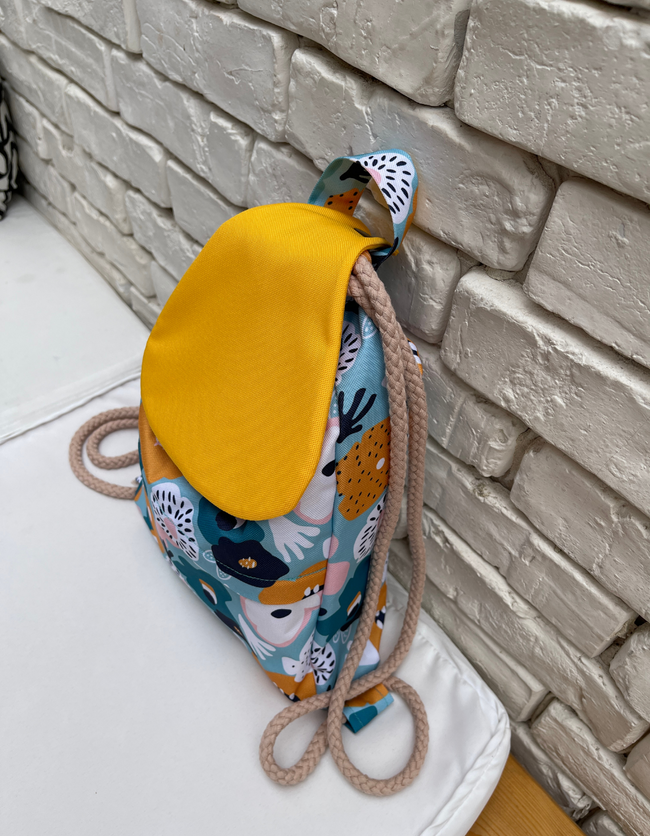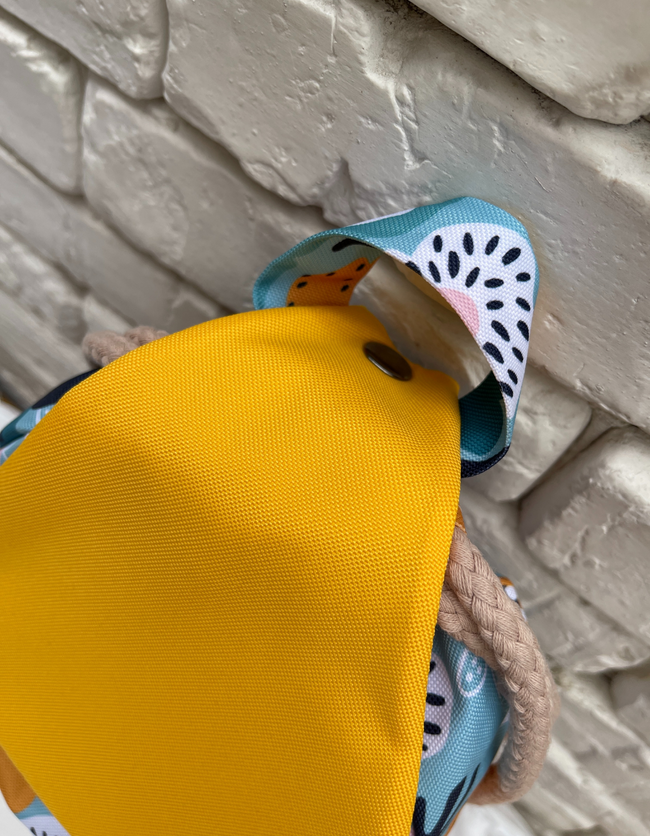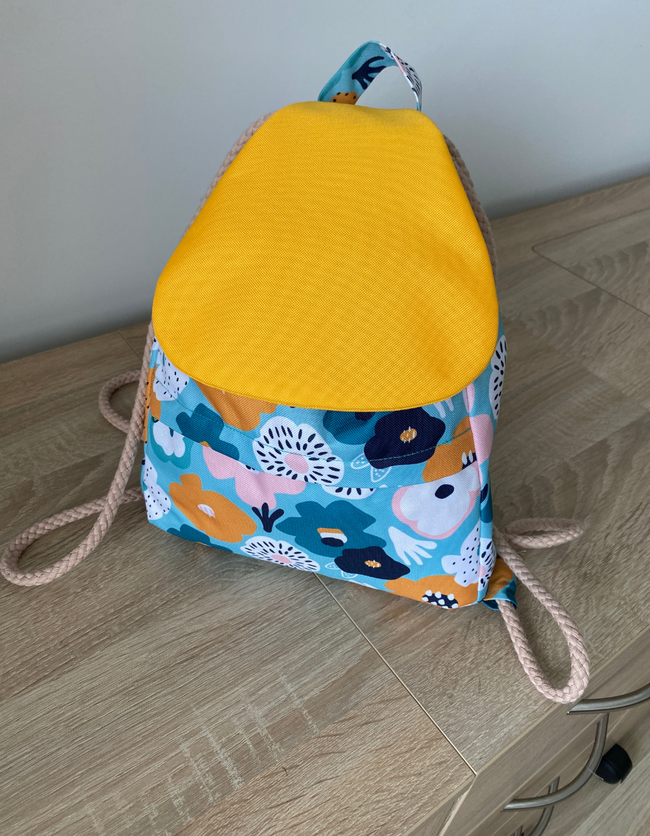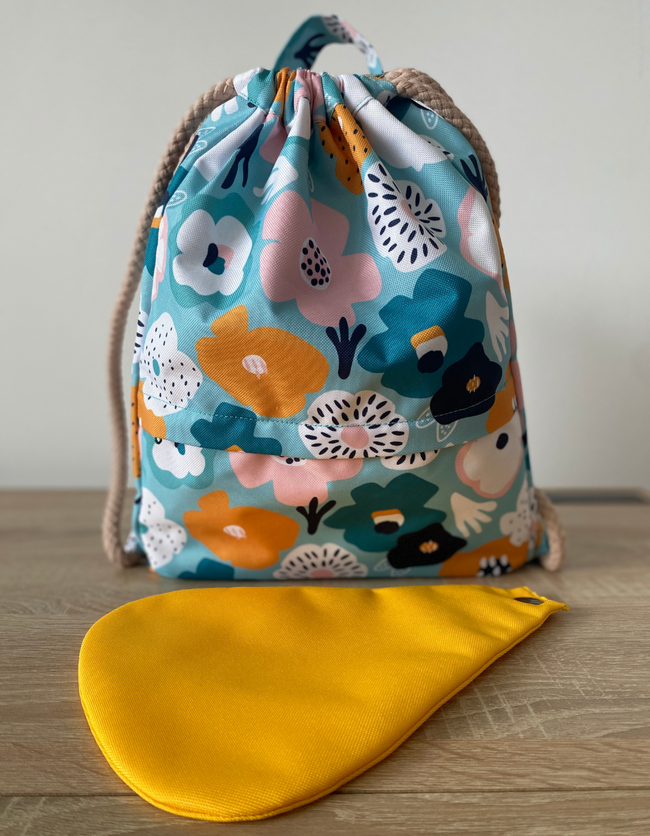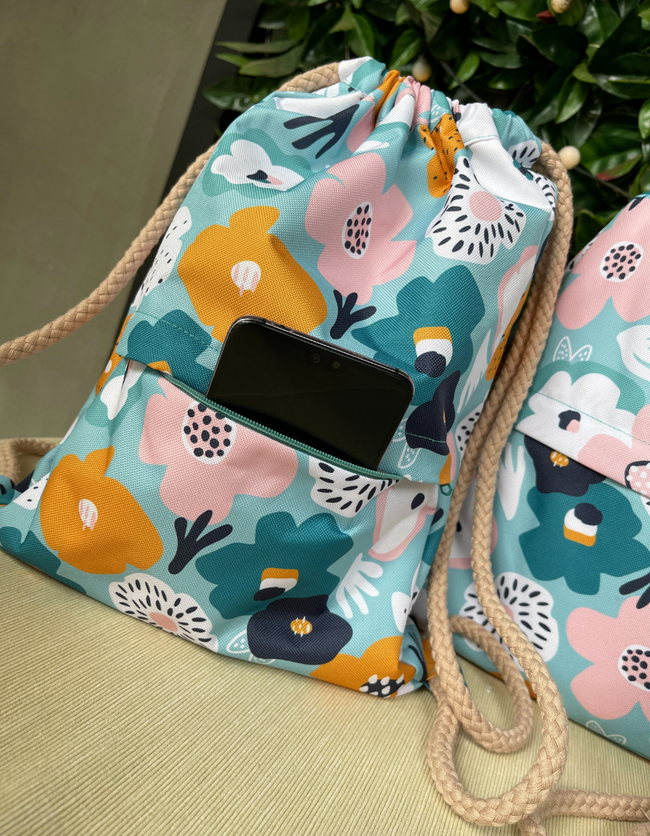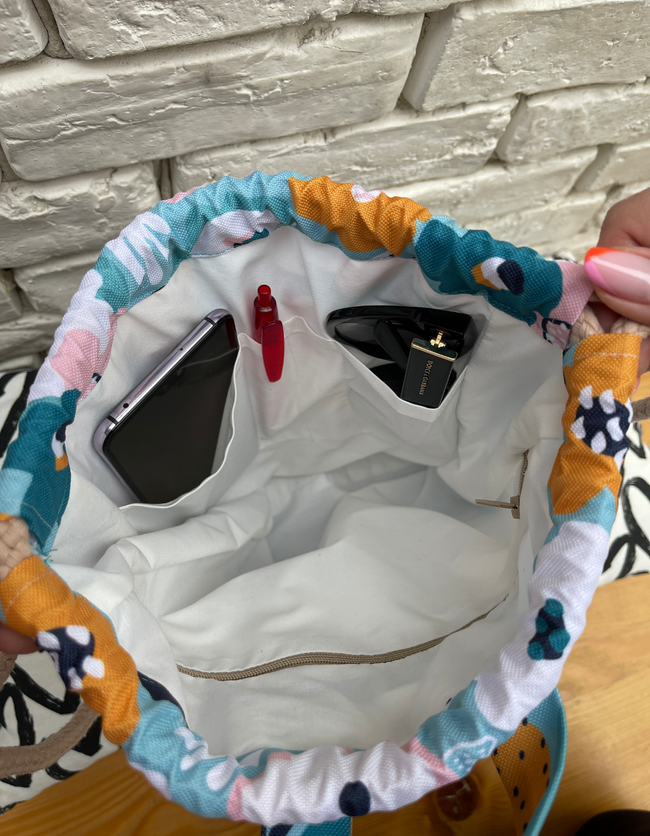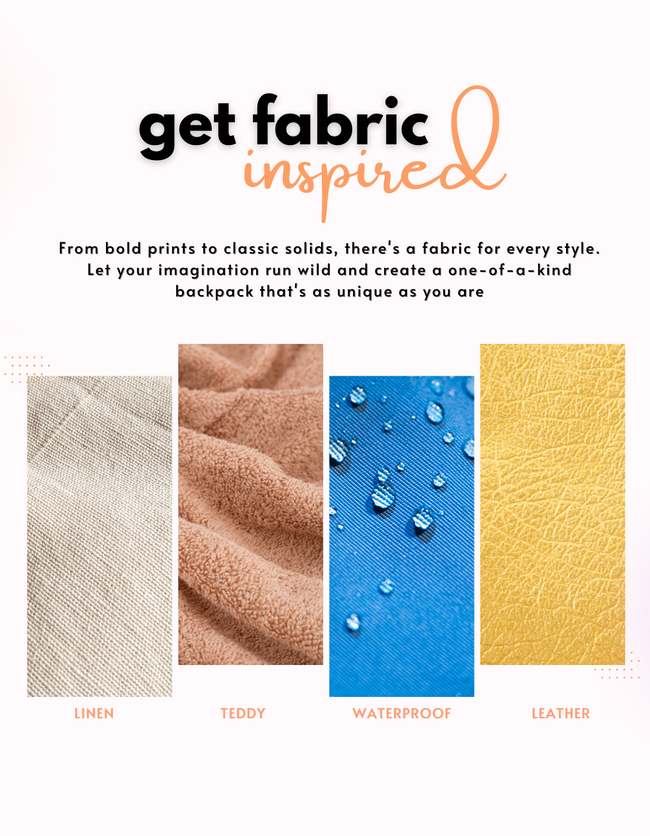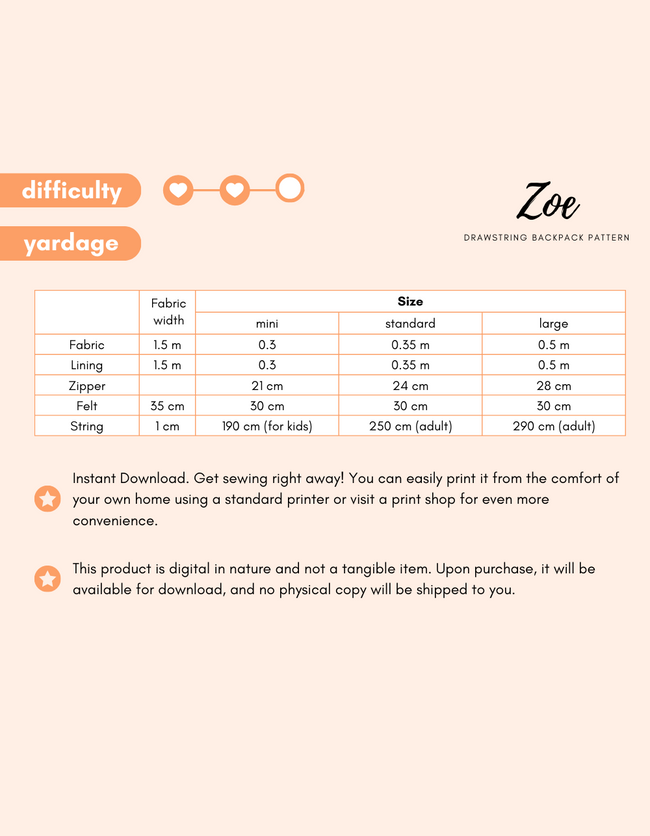 Are you ready to take your accessory game to the next level? Introducing the stunning and versatile Zoe easy drawstring backpack pattern! This gem is the ultimate must-have for all your adventures. It's not just a backpack, it's a fashion statement that can take you from the gym to the beach and any place in between in style.
Design Highlights
Detachable flap
Side pockets

Front extra pocket
Inside pockets
Handle
Sewing Made Simple: Zoe Backpack Sewing Pattern Overview
This pipe cord sack backpack pattern is the perfect solution for anyone who's on the go. It's designed to be durable, yet lightweight, so you can carry everything you need without feeling bogged down. With its detachable flap and drawstring closure, you can customize your backpack to fit your needs. Whether you're running errands or going on a weekend getaway, this backpack will keep you organized and on-trend.
And the best part? This backpack pattern is so versatile that it can be personalized for any occasion. Whether you're looking for bridesmaids gifts or bachelorrete party favors, this backpack can be customized to suit your needs. The possibilities are endless!
Sewing Level
Our Zoe pattern for a backpack is the ideal choice for those seeking a simple sewing project. It's an excellent option for beginners eager to create their own stylish pouch with ease.
More Of What's Inside Our PDF Pattern
A printable PDF sewing pattern format (Adobe Reader required) that brings the ease of digital convenience right to your fingertips
A comprehensive measurement sheet and size chart
Detailed step-by-step guide on cutting and sewing your pattern for a seamless and enjoyable process
Effortless pattern piece assembly to jumpstart your creative journey
Illustrated step-by-step instructions that make even the most intricate steps feel approachable
3 size range: Small, Medium, Large
A4 / Letter / A0 format
Projector files for projecting the patterns directly onto the fabric using the home projector
Embark on your sewing journey with ease as these features seamlessly guide you through your project from beginning to end. Kindly note that this is a digital file only, and no paper pattern will be shipped to you.
Supplies
Sewing Your Perfect Size Drawstring Backpack Pattern
You'll need:
Your back pack pattern
Preferred fabric
Color matching thread

Lining

2 normal zippers

Cotton drawstring 1 cm wide

1 metal snap

elastic 0.7 cm wide

Sewing machine
Seam Allowance
Suggested Fabrics: 
Light weight woven fabrics, such as cotton poplin, quilting cotton, cotton drill, linen, teddy, denim, leather, waterproof polyester, canvas, or nylon
How much fabric do you need for your diy drawstring backpack pattern?
Kindly be aware that the fabric requirements for this project are contingent on the width of your chosen material. Our sizing assumes a usable fabric width of 140-160cm, so please refer to the table below for both size and the necessary amount of fabric.
In the case that your fabric features a different width or pattern (such as vertical or horizontal stripes, plaids, etc.), we recommend adjusting the positioning of individual pieces to accommodate the available space.
Check your contraction!
To ensure accurate sizing and prevent shrinkage after the first wash, it is crucial to wash your fabric before cutting it.
How To Sew It
How To Sew a Drawstring Backpack - Sewing Instructions
This pattern includes detailed, step-by-step sewing instructions and illustrations that will expertly guide you through every aspect of creating a stunning pouch tailored to your unique body type. Rest assured, we won't leave out any details - from selecting the ideal fabric to adding those final finishing touches, we'll be with you every step of the way.
In the course of these sewing directions, you'll be refining your skills in the following:
Crafting something is a truly special experience, and the result is always rewarding. Your new backpack is no exception, and we're confident that you'll look absolutely stunning wearing it.
Video Tutorial
Your Personal Sewing Coach: Full Process Video Tutorial
The full process drawstring backpack tutorial makes the process of creating this sack a breeze. The step-by-step instructions and useful tips provided make it even more accessible for all skill levels.
By following the comprehensive tutorial, you'll be able to effortlessly construct your very own backpack
Master New Creative Skills. Let Our Patterns Guide You!
At www.georgettepatterns.com, we encourage you to embrace your love for sewing and style with the warm guidance of our patterns. We have carefully curated designs that are tailored to make your sewing experience enjoyable and time-efficient.
Our patterns come with easy-to-follow instructions and a touch of charm that caters to all skill levels, allowing you to create beautiful pieces to cherish and wear with pride. Join us on a delightful journey of creativity, elegance, and self-expression.
We have an array of related products that we encourage you to explore, so let's embark on this journey together!
Don't miss out on our complimentary sewing patterns!
Not sure if our patterns are the right fit for you? Why not give them a try! You can download our complimentary sewing patterns for a beautiful off-the-shoulder top and a lovely tiered skirt, completely free of charge.
To make your experience as seamless as possible, we've included a helpful video tutorial and step-by-step instructions to guide you through the process with ease. Try out our free patterns today and discover the joy of sewing with Georgette Patterns.


Terms Of Use

This digital pattern is for personal use only. No part of the pattern can be shared, reproduced, or resold in any format. Thank you so much!

**Due to the electronic nature of this pattern, refunds and exchanges are not accepted. If you have problems or questions, feel free to contact me via Etsy message.
Zoe Drawstring Backpack Pattern