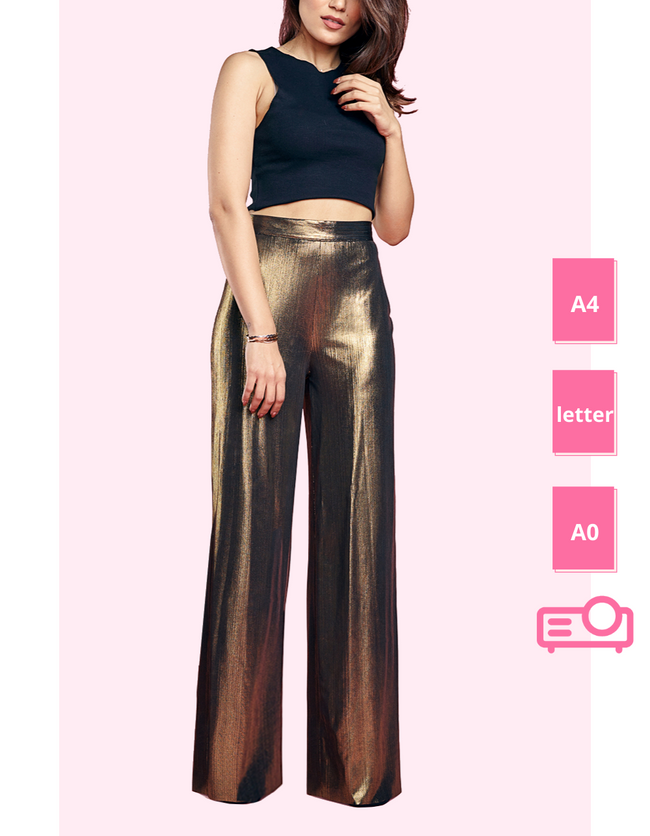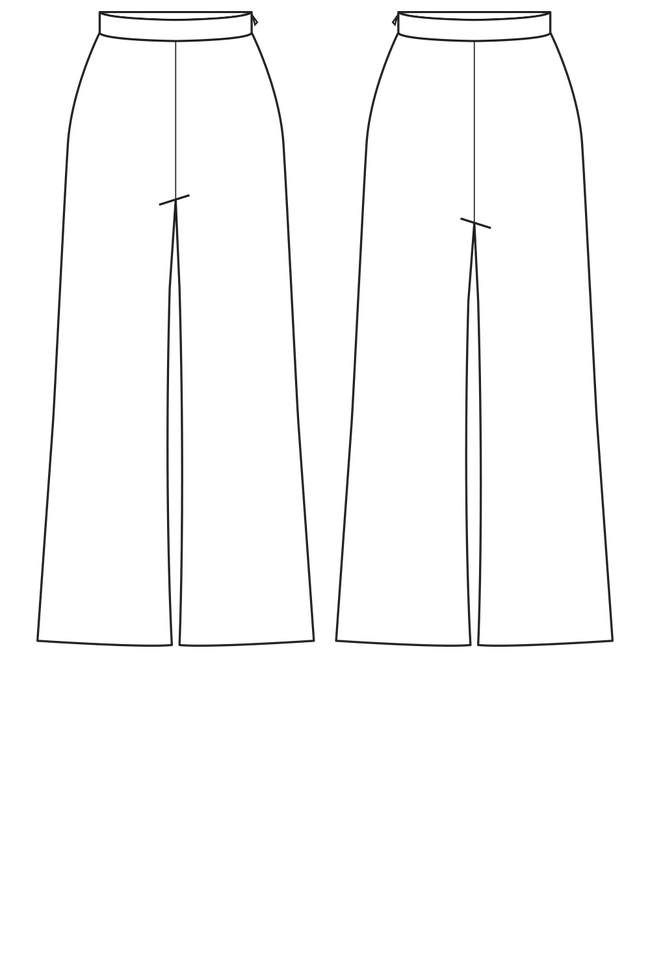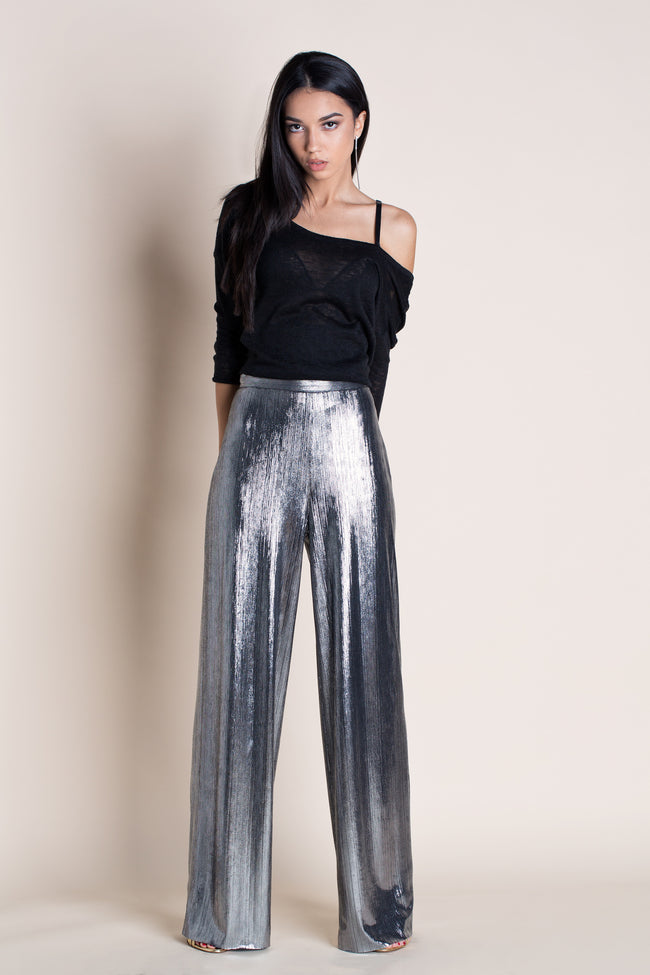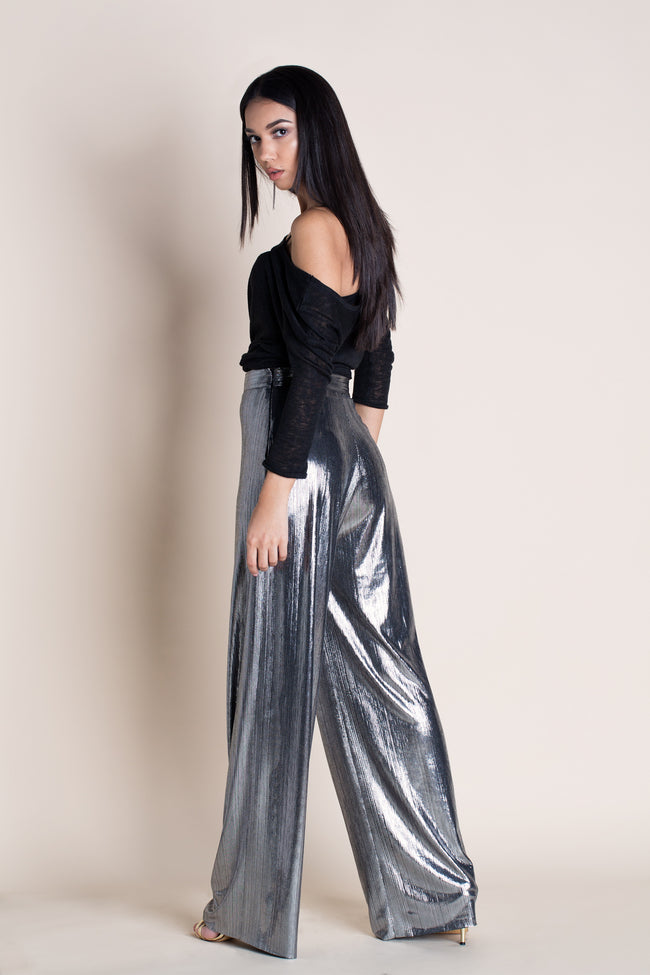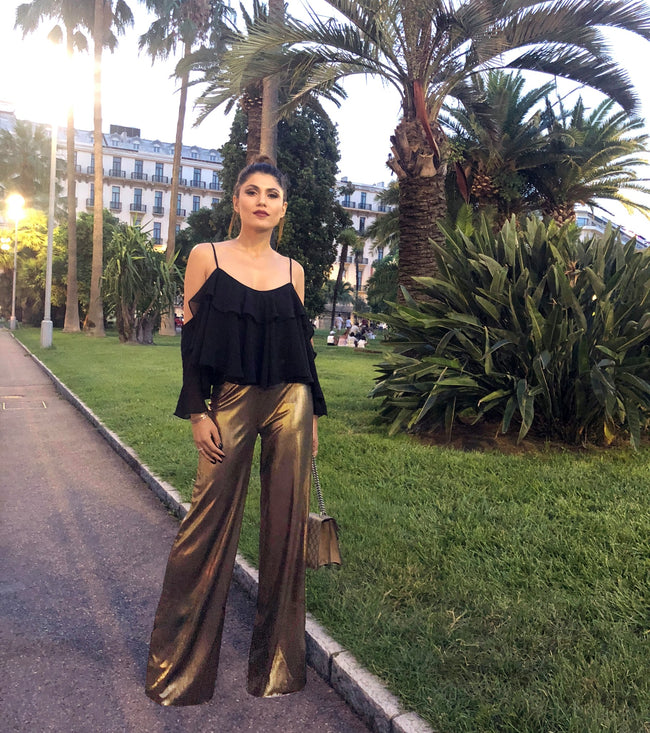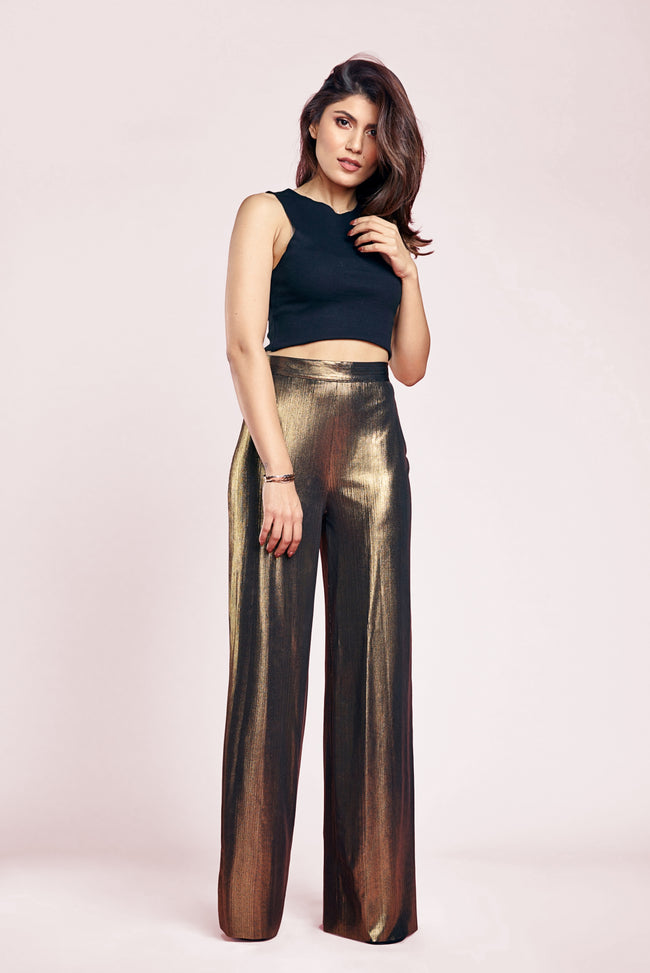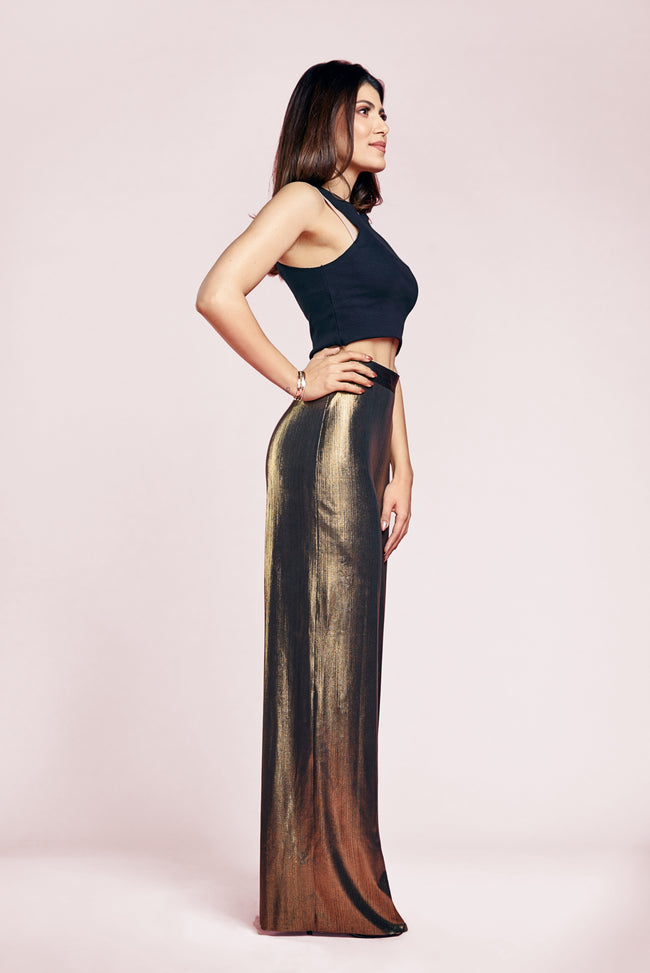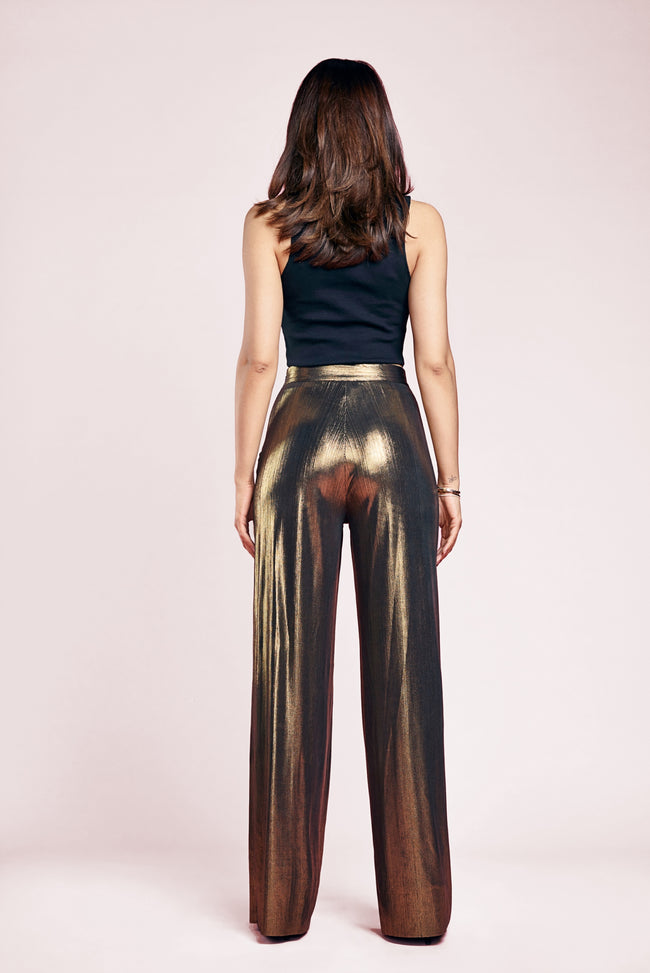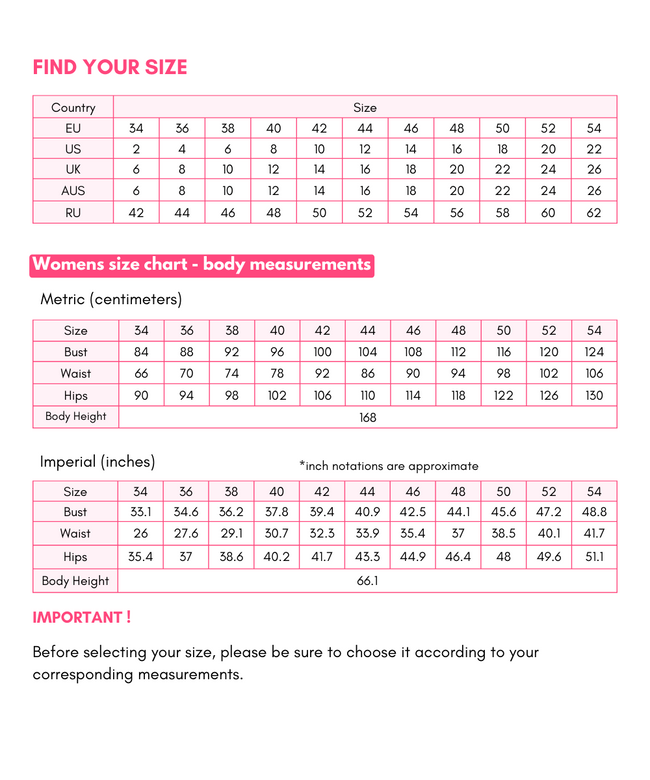 Whether you're looking for a new go-to piece for your everyday wardrobe or a chic and comfortable option for a special occasion, these high waisted pants pattern are sure to turn heads. Effortlessly stylish and endlessly comfortable, this pattern is a statement piece for your wardrobe.
How To Style and Wear Your High Waisted Pants Pattern
There are a few easy ways to style and wear your high waisted pants pattern. For a casual and easy everyday look, try pairing them with a loose-fitting blouse and a pair of sandals or flats. For a more polished look, try styling them with a dressy blouse and heels. And for a special occasion, try wearing them with a sequined top and strappy heels. No matter how you wear them, you're sure to look and feel your best in these trousers.
So what are you waiting for? Get your hands on this high waisted pants pattern today and start creating some amazing looks!
Amira High Waisted Sewing Pattern Overview
This high waisted pants pattern is a great option for those who want a dashing and delightful pair of trousers. The pattern includes a high waistline, wide leg openings, and a relaxed fit. The pattern includes step-by-step instructions and all the pattern pieces you need to create a pair of pants that fit you perfectly. The pattern is also very versatile, so you can make it your own by choosing different fabric options and adding your own personal touches.
More Of What's Inside Our High Waisted Wide Leg Pants Pattern
A printable PDF pattern
format (You will need Adobe Reader on your computer to open the PDF files)
Measurement sheet and size chart
Step-by-step guide on how to cut and sew your wide leg pant pattern
Assembling the pattern piece
Step by Step Instructions with Illustrations
A range of sizes to select from (2-22 US / 34-54 EU)
A4 and Letter format for printing at home
A0 for printing at the copy center on A0 paper rolls
Projector files for projecting the patterns directly onto the fabric using the home projector
*All files are compressed in the ZIP archive for easy downloading. All sizes have separate files, you only need to print the files that are relevant to you.
We offer instant-download sewing patterns so you can get started right away! The pattern will be provided to you as a digital file, not as a paper pattern copy.
Sewing Level
The Amira pattern for high waisted pants is great for a medium-skilled sewing enthusiast
Supplies
How To Make High Waisted Pants
We are going to guide you through the steps of sewing this high waisted trousers pattern. With this sewing tutorial, you'll soon be able to wear something new, made by your own hands!
Ready? How exciting!
You'll need:
1 hidden zipper 18 cm long
Interlining for waistband
Seam Allowances:
Fabric Recommendation
When it comes to fabric recommendations for this pattern, you really can't go wrong with an either elastic lightweight or a medium weight woven fabric. Elastic velvet, Lame, and cotton with elastane are all excellent choices that will produce great results. However, if you're looking for a fabric that is particularly lightweight or has a bit more give to it, then elastic velvet or Lame might be the better option. On the other hand, if you need a fabric that is a bit more substantial, then cotton with elastane would be the way to go. Whichever route you choose, you're sure to end up with a garment that you'll love!
How much fabric do you need for your DIY high waist pants?
Before you begin any sewing project, it's important to know how much fabric you'll need. Most fabrics are between 140-150cm wide, so the table below provides a guide to how much fabric you will need for different sizes, based on this width
Your placement of pieces may need to be adjusted depending on the width or design of your fabric (think stripes, plaids, etc).
width
Size
34
36
38
40
42
44
46
48
50
52
54
Fabric (m)
1.5
1.1
1.2
1.6
1.7
2
2
2.1
2.1
2.2
2.3
2.35
Check your contraction!
The fabric you intend to cut should be checked for contraction before cutting. You can do this by ironing the raw material at its maximum recommended temperature. As a result, your finished garment will retain its sewn size after washing, and won't shrink.
Sewing Instructions
Sewing A High Waisted Pants Pattern - Instructions
Overlock the sides of the front and back pants
Sew the left side seam from the zipper notch-down, and the right side seam from the waist down. Iron the seam open (fig 1)
Sew the inner seam, overlock the seam allowance and iron (fig 2)
Overlock the hem, bend and iron the hem 2 cm inwards. Sew the hem at 1.8 cm
The pant legs are sewn together on the crotch line, good sides together. Overlock the crotch and press the seam (fig 3)
Apply interlining on the waistband, fold it in half lengthwise and iron it. Overlock the edge that goes on the inside (fig 4)
Sew the waistband with the pants on the waist, good sides together. Iron the seam
Apply the hidden zipper on the left side, the teeth starting from the center of the waistband. The waistband is turned inwards, sewn on the side edges while the zipper is fastened inside.(fig 5)
Unfold the waistband and iron the seam
Sew a topstitch on the waistband at 0.2 cm being careful to catch the back of the waistband and the seam allowance of the waist seam
Congratulations-you did it! Now it's time to step back and enjoy the fruits of your work. You should be proud of yourself for making it through the entire pattern, and you can rest assured that your results will be impressive. With your new skills, the sky is the limit in terms of what you can make next. Maybe you'll try a more complicated pattern, or experiment with a new fabric. Whatever you decide, we know you'll be able to achieve amazing results. Thanks for stitching with us-we can't wait to see what you'll create next!
Discover Sewing Patterns That Will Inspire You.
Sewing patterns can be a great way to get started in the world of sewing, and they can also be a great way to expand your skills. If you're looking for some inspiration, then check out our webshop. With a wide variety of styles and difficulty levels, there's sure to be something that catches your eye. And who knows-maybe you'll even find your new favorite sewing pattern shop! :)
Free Sewing Pattern Available
At GeorgettePatterns, we believe that everyone should have the opportunity to enjoy the satisfaction of creating their own clothing. That's why we've put together a free sewing pattern for an off-the-shoulder top and a tiered skirt! So download the patterns and get started!
Size chart
Country
| | | | | | | | | | | | |
| --- | --- | --- | --- | --- | --- | --- | --- | --- | --- | --- | --- |
| EU | 34 | 36 | 38 | 40 | 42 | 44 | 46 | 48 | 50 | 52 | 54 |
| US | 2 | 4 | 6 | 8 | 10 | 12 | 14 | 16 | 18 | 20 | 22 |
| UK | 6 | 8 | 10 | 12 | 14 | 16 | 18 | 20 | 22 | 24 | 26 |
| AUS | 6 | 8 | 10 | 12 | 14 | 16 | 16 | 20 | 22 | 24 | 26 |
| RU | 42 | 44 | 46 | 48 | 50 | 52 | 54 | 56 | 58 | 60 | 62 |
Women - body measurements - centimeters
| | | | | | | | | | | | |
| --- | --- | --- | --- | --- | --- | --- | --- | --- | --- | --- | --- |
|  Size | 34 | 36 | 38 | 40 | 42 | 44 | 46 | 48 | 50 | 52 | 54 |
| Bust | 84 | 88 | 92 | 96 | 100 | 104 | 108 | 112 | 116 | 120 | 124 |
| Waist | 66 | 70 | 74 | 78 | 92 | 86 | 90 | 94 | 98 | 102 | 106 |
| Hips | 90 | 94 | 98 | 102 | 106 | 110 | 114 | 118 | 122 | 126 | 130 |
| Body Height | 168 | 168 | 168 | 168 | 168 | 168 | 168 | 168 | 168 | 168 | 168 |
Women - body measurements - inches (inch notations are approx)
| | | | | | | | | | | | |
| --- | --- | --- | --- | --- | --- | --- | --- | --- | --- | --- | --- |
|  Size | 34 | 36 | 38 | 40 | 42 | 44 | 46 | 48 | 50 | 52 | 54 |
| Bust | 33.1 | 34.6 | 36.2 | 37.8 | 39.4 | 40.9 | 42.5 | 44.1 | 45.6 | 47.2 | 48.8 |
| Waist | 26 | 27.6 | 29.1 | 30.7 | 32.3 | 33.9 | 35.4 | 37 | 38.5 | 40.1 | 41.7 |
| Hips | 35.4 | 37 | 38.6 | 40.2 | 41.7 | 43.3 | 44.9 | 46.4 | 48 | 49.6 | 51.1 |
| Body Height | 66.1 | 66.1 | 66.1 | 66.1 | 66.1 | 66.1 | 66.1 | 66.1 | 66.1 | 66.1 | 66.1 |


Terms of use
This digital pattern is for personal use only. No part of the pattern can be shared, reproduced, or resold in any format. Thank you so much! 

**Due to the electronic nature of this pattern, refunds and exchanges are not accepted. If you have problems or questions, feel free to contact me via message
AMIRA - High Waisted Pants Pattern