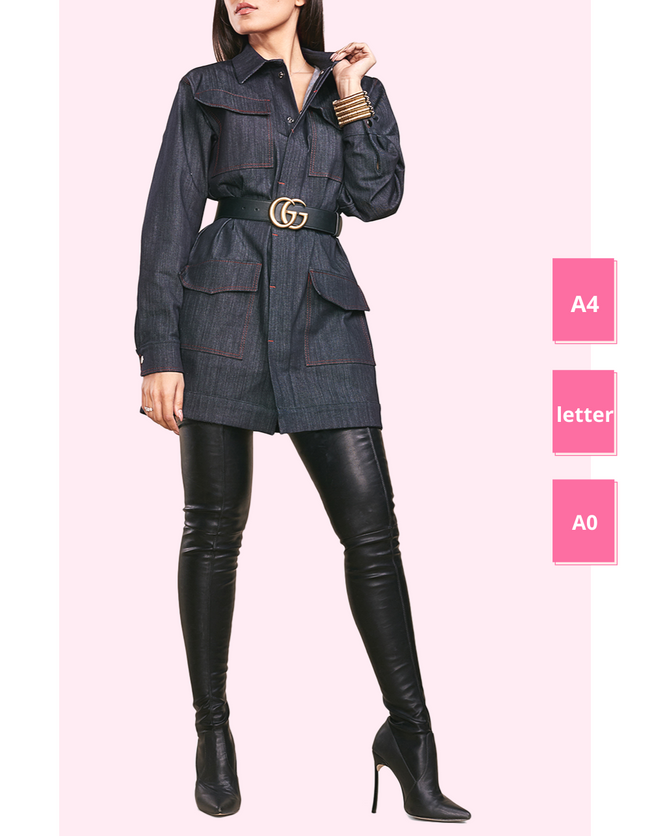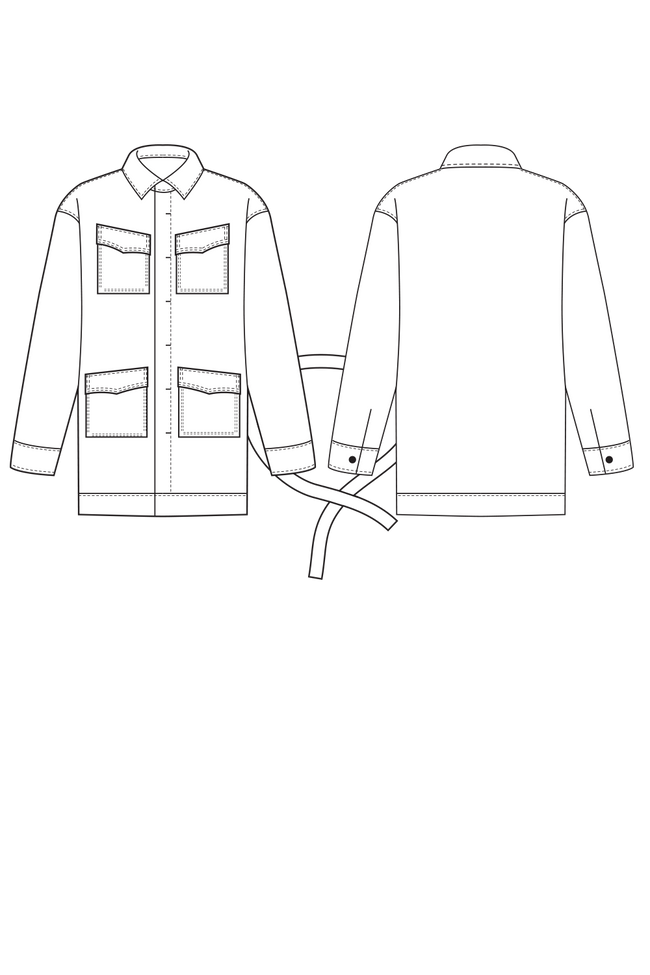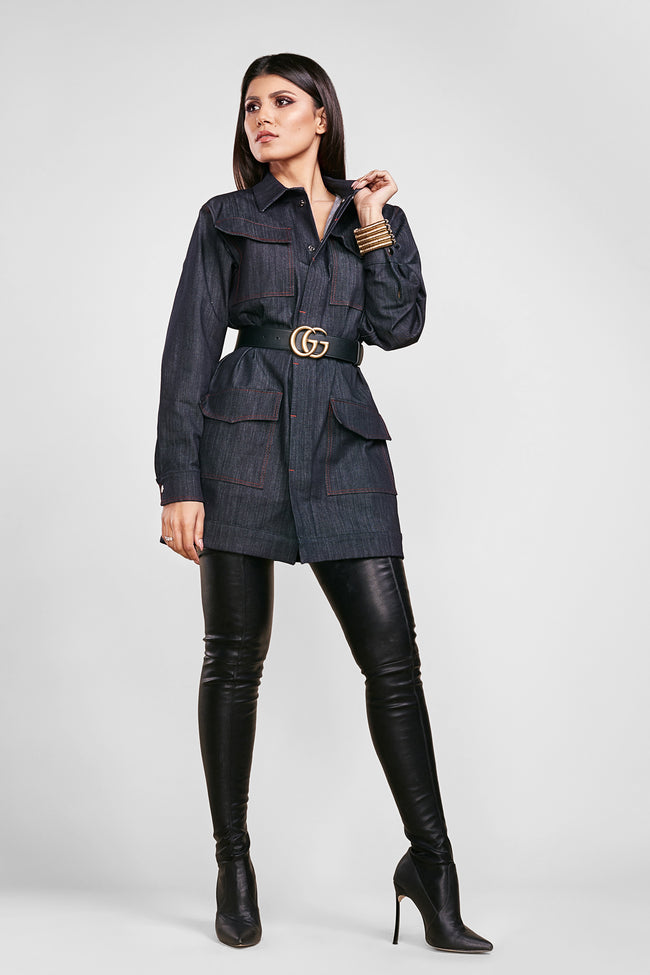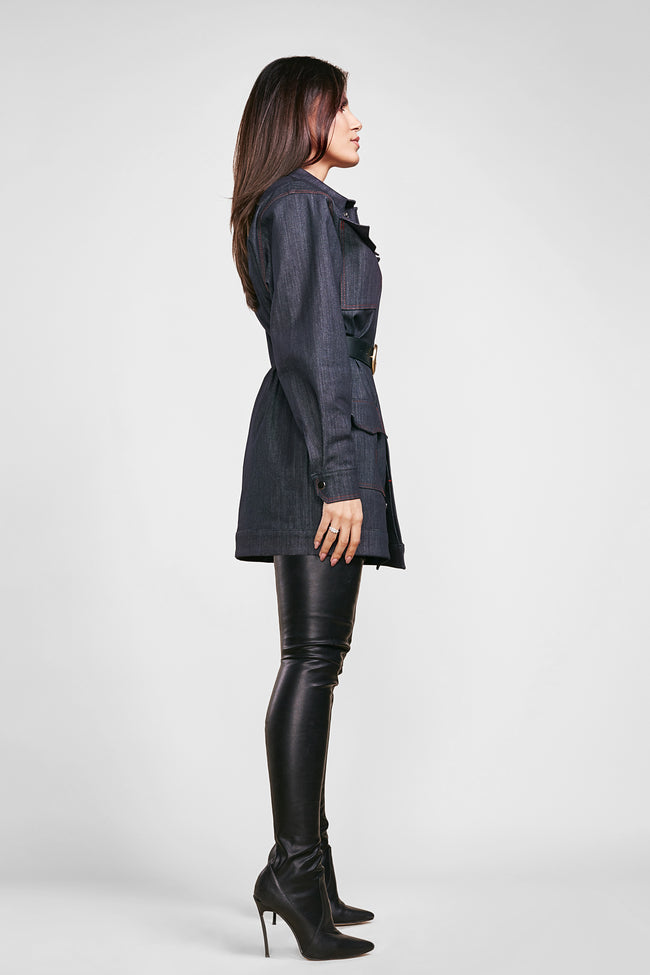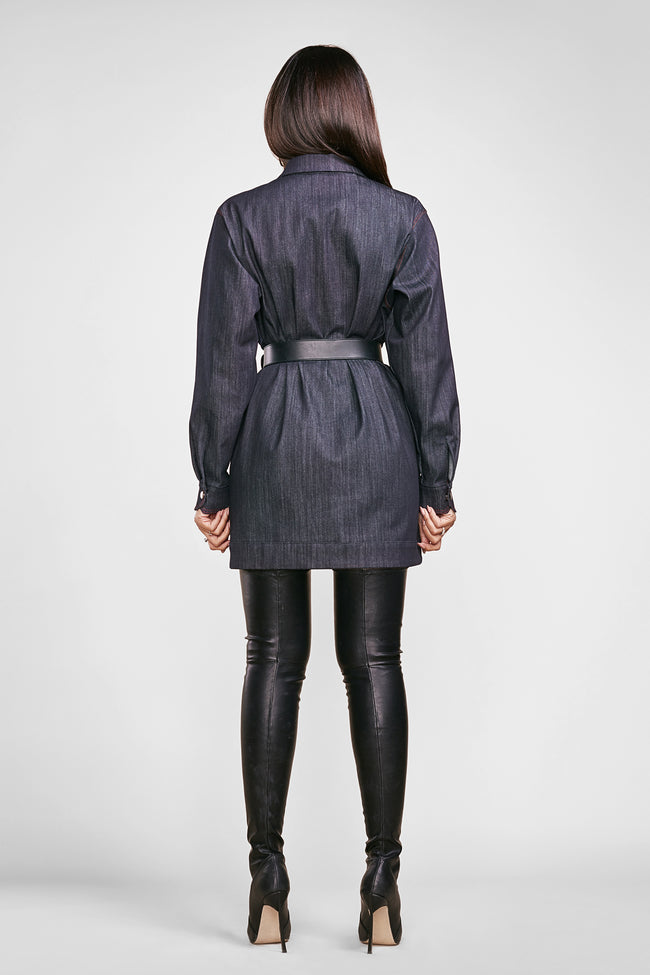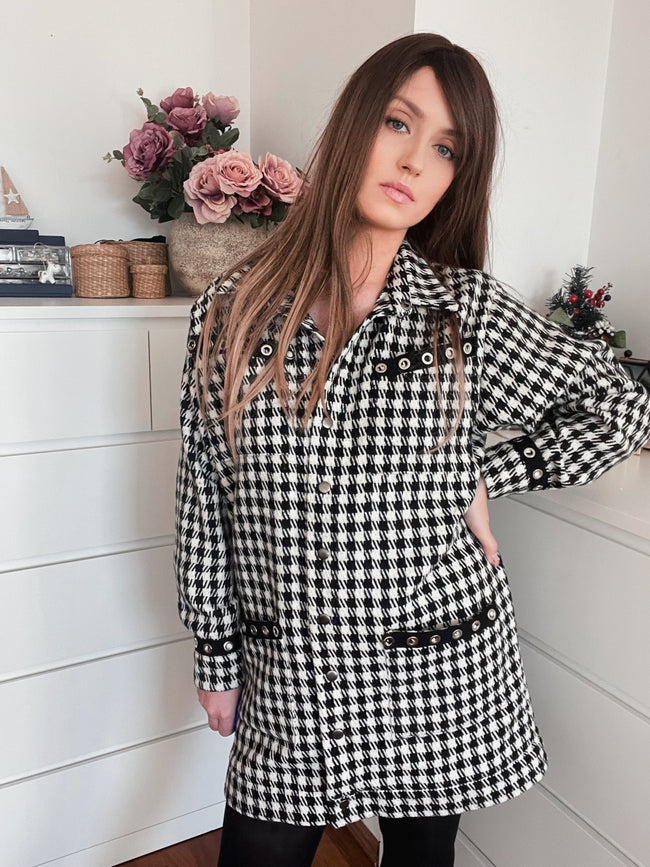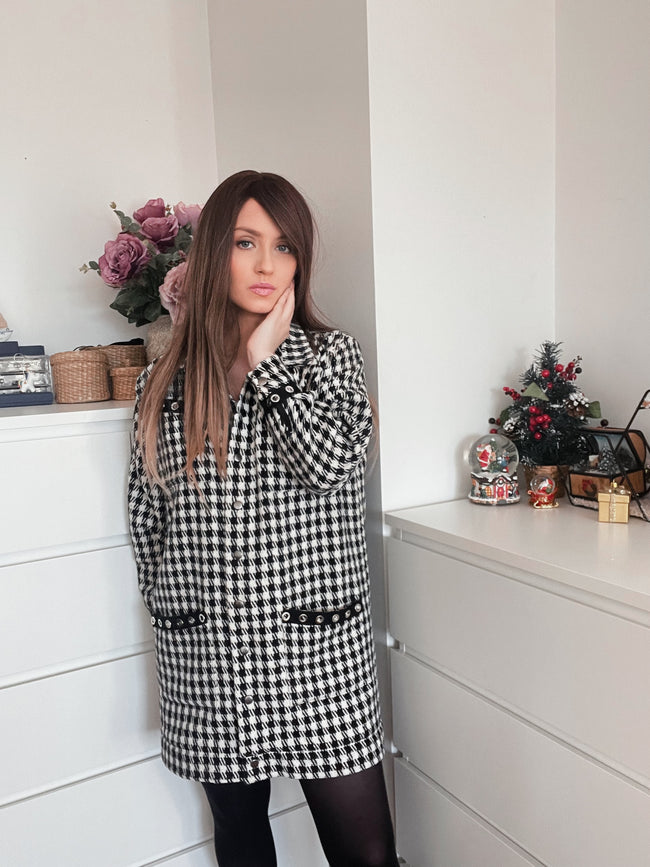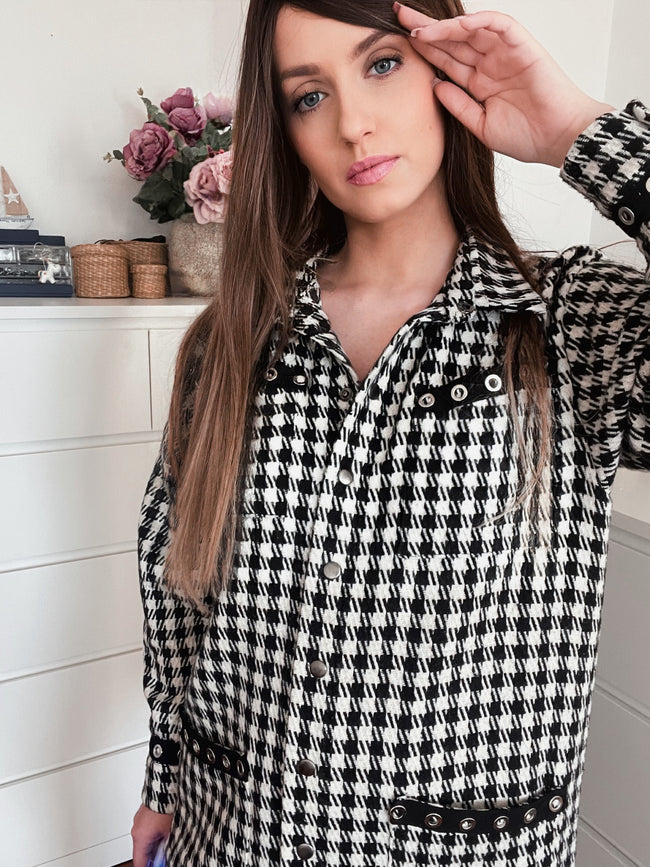 This shacket pattern is the perfect way to add a touch of refined glamour to your look. Whether you're dressing for work meetings or after-work meet-ups, this pattern with patch pockets for all your essentials will instantly give you boss style.
Design Highlights
Oversized fit slightly dropped shoulders style
Mini Length
Long sleeves with cuffs
Hips pocket & chest pocket with pocket flap
button placket
no lining
Sienna Shacket Sewing Pattern Overview
This oversized jacket pattern is one of the most versatile and stylish patterns you can add to your wardrobe. Whether you're dressing for work or play, this pattern will help you look your best. The best part about this pattern is that it's easy to wear and easy to style. You can dress it up or dress it down, depending on the occasion. And because it's such a classic pattern, you can be sure that you'll always look fashionable when you wear it.
Sewing Level
The Sienna pattern is great for a medium skilled sewing enthusiast
Our PDF Pattern: See What's Inside
A printable PDF sewing pattern format (You will need Adobe Reader on your computer to open the PDF files)
Measurement sheet and size chart
Step-by-step guide on how to cut and sew your pattern
Assembling the pattern piece
Step by Step Instructions with Illustrations

A selection of sizes to fit your preference 2-14 (US) / 34-46 (EU)

A4 and Letter format for printing at home
A0 for printing at the copy center on A0 paper rolls
Projector files for projecting the patterns directly onto the fabric using the home projector
Supplies
Sewing Your Perfect Size Pattern
With just a little sewing knowledge, some persistence and inspiration, the outcome is yours to create. So, get started now and make your own jacket.
Who knows, you might even decide to start making all your own clothes!
You'll need:
Your sewing pattern
Preferred fabric
Color matching thread
9 metal snaps/ buttons
interlining for
Sewing machine
Seam Allowances
Fabric Suggestion:
medium weight woven fabrics such as denim, cotton twill,wool, corduroy etc
How much fabric do you need for your diy dress?
For each size, you can find out how much fabric you'll need by using the chart below. It assumes a fabric width between 140 and 150 centimeters. In the event that you're using a different width or design (such as stripes), make sure you adjust the pieces to fit.
Check your contraction!
Note! Before you cut the fabric, you should check its contraction. A maximum recommended temperature should be used to iron raw materials. In this way, you can guarantee a proper fit, and your clothing will not shrink after the first wash. You can protect yourself from shrinkage by purchasing 5% more than you need.
How To Sew It
That's all there is to it! You did a great job making the Sienna Blazer Dress. Wishing you a fun time making it. My anticipation is high for your result! This pattern was a lot of fun to design, and I hope you enjoyed sewing it!
We Have The Sewing Patterns You Need For Your Next DIY Project
If you've ever wished you could add a personal touch to your wardrobe, then our sewing patterns are for you. We have so many designs that will help get any look across. And with easy instructions on how to follow them, you'll be able to sew them in no time at all; there isn't anything holding YOU back from starting today!
You can test out our patterns by sewing an off-shoulder top free pattern or a tiered skirt pattern. Both come with a video tutorial for easy sewing. Free to download, these patterns can help you take your wardrobe to the next level. This is a decision you won't regret. Ready to get started? Browse our collection of sewing patterns today.
Size chart
Terms of use
This digital pattern is for personal use only. No part of the pattern can be shared, reproduced, or resold in any format. Thank you so much! 

**Due to the electronic nature of this pattern, refunds and exchanges are not accepted. If you have problems or questions, feel free to contact me via message